A City Pregnant of its Own Filth
This image has been resized for your convenience.
Click on it to view the full size version.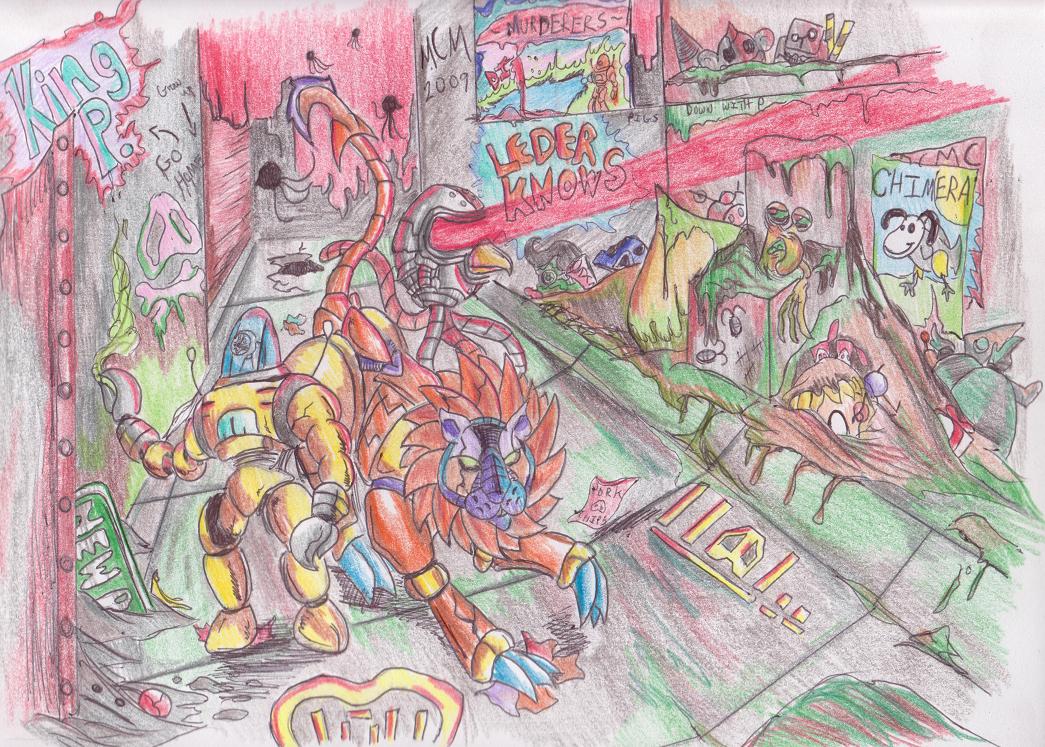 A city pregnant of its own filth, desolate piles of rot hidden behind a sparkling facade. And the sentries stalk the streets, always. Dissent is dealt with deadly swiftness. So all that remains are those who have deluded themselves into feeling happiness in this squalor. And this hate filled city will give birth to the end.