Sunshine In the Forest Page 28
This image has been resized for your convenience.
Click on it to view the full size version.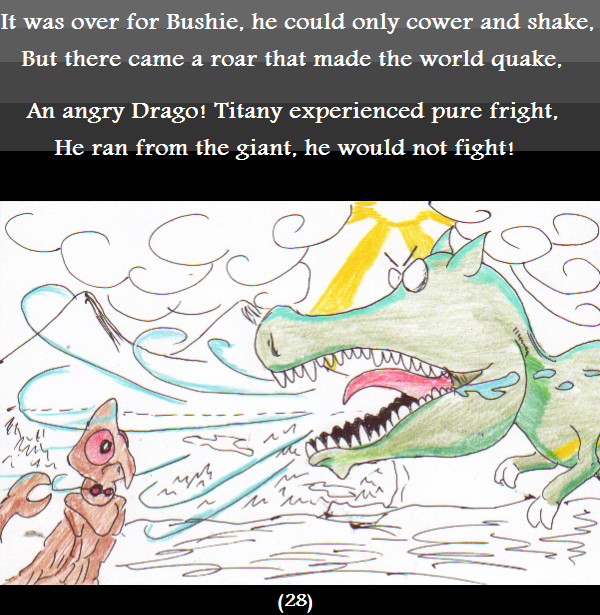 SunshineForest - #29
But in Drago's shadow Titany feels quite small, so the art reflects this. I didn't give Drago the same treatment as Titany on the previous page because I wanted him to retain a degree of purity. Notice that the sun is breaking through the clouds in the background.