Don't Cry, Paula!
This image has been resized for your convenience.
Click on it to view the full size version.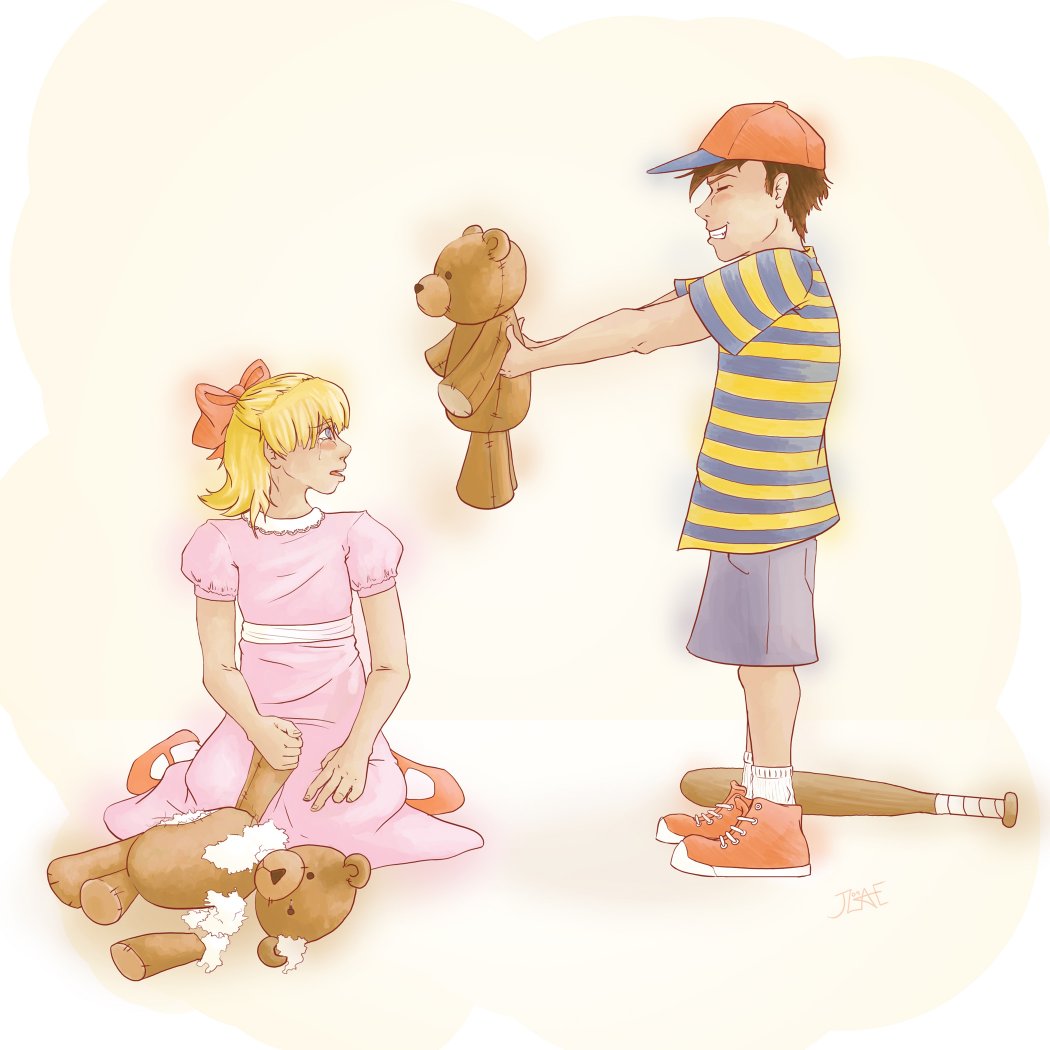 Ness used make-paula-happy! ...it worked!
haha, i like to think that Pokey came along and ripped up Paula's bear just to be a jerk, and then Ness wanted her to stop crying so he went out and bought her a new one, figuring he probably can't sew too well.
enjoy the ness/paula fluff~3