Lonely Road
This image has been resized for your convenience.
Click on it to view the full size version.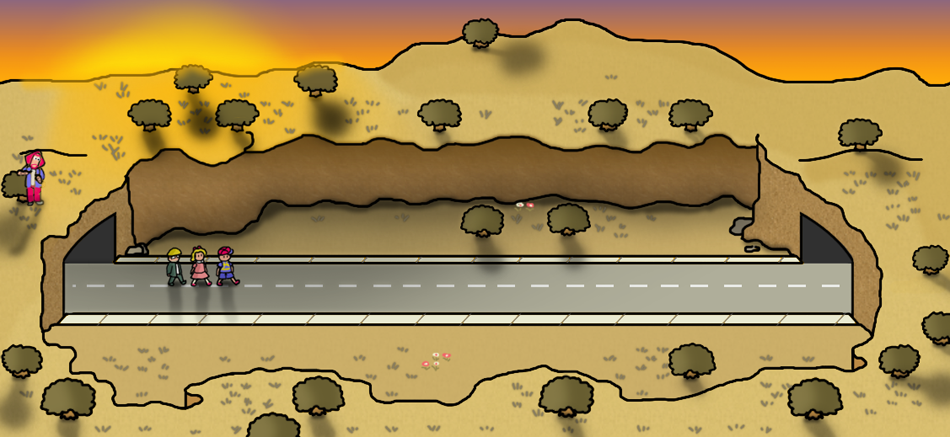 I always liked this lonely little stretch of road between Threed and Dusty Dunes. The place even has a unique color pallet not found anywhere else. Nothing spawns anywhere (pretty much), and it's just you and an open, but small expanse of developed land. Back in my younger Earthbound-playing days, I always saw this area as a kind of transition from the beginning of the game to the rest of it. The place might not look like it serves a purpose, but I actually think that it does in the way I just mentioned. Oh yeah, and for some reason, just to make the place even more unique, Hippies (and even other human enemies) can spawn up above the left tunnel entrance.