M2: Harmony - Tale of the Jacket Pg.6
This image has been resized for your convenience.
Click on it to view the full size version.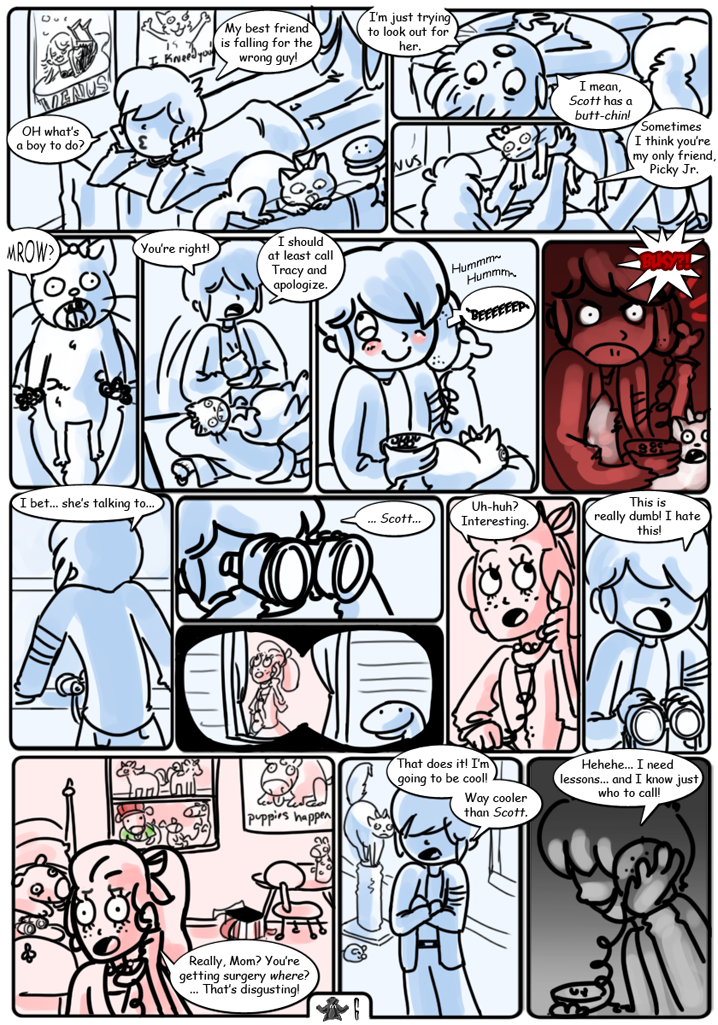 Gekko Jacket - #06
Wow, this page is just... too funny for words. I mean, first of all, we have the typical teenage movie scene where the girl is moping around in her bedroom and then calls someone (on a hamburger phone), and then comes up with a plan, except it's a guy in this case. Oh, and Picky spying on Tracy with binoculars isn't creepy at all - because Tracy has her own pair, as well! Nope, that's not worthy of a restraining order. That's just funny! And Picky also doesn't care about spotting the legendary Tessie.