Mother 3 Group
This image has been resized for your convenience.
Click on it to view the full size version.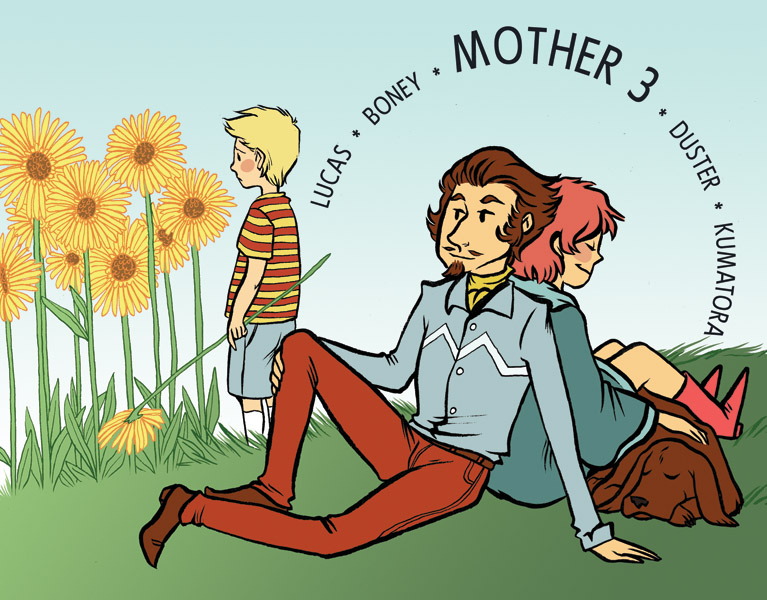 Not a very interesting title...just a simple drawing of the main party members that I drew while sitting at my table during Otakon 2009.
PERFECT 10! The score will say 1.10, but it's actually 10.