Ambush!
This image has been resized for your convenience.
Click on it to view the full size version.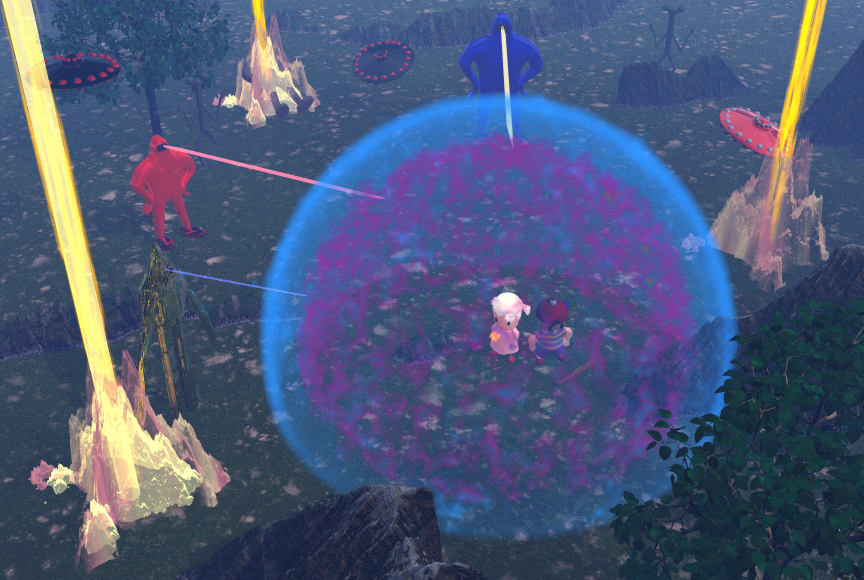 Not much hope for Ninten and his friends. Ana Casts PSI Shield b! Ninten Attempts at a Healing Spelling. Ana has Fired her best PK Lighting and now gathers her energy
for the next assault. The Starmen have successfully called for Backup, Barbots, UFO's and Old Robots come from every direction and Loid is long gone.