Kumatora Sim
This image has been resized for your convenience.
Click on it to view the full size version.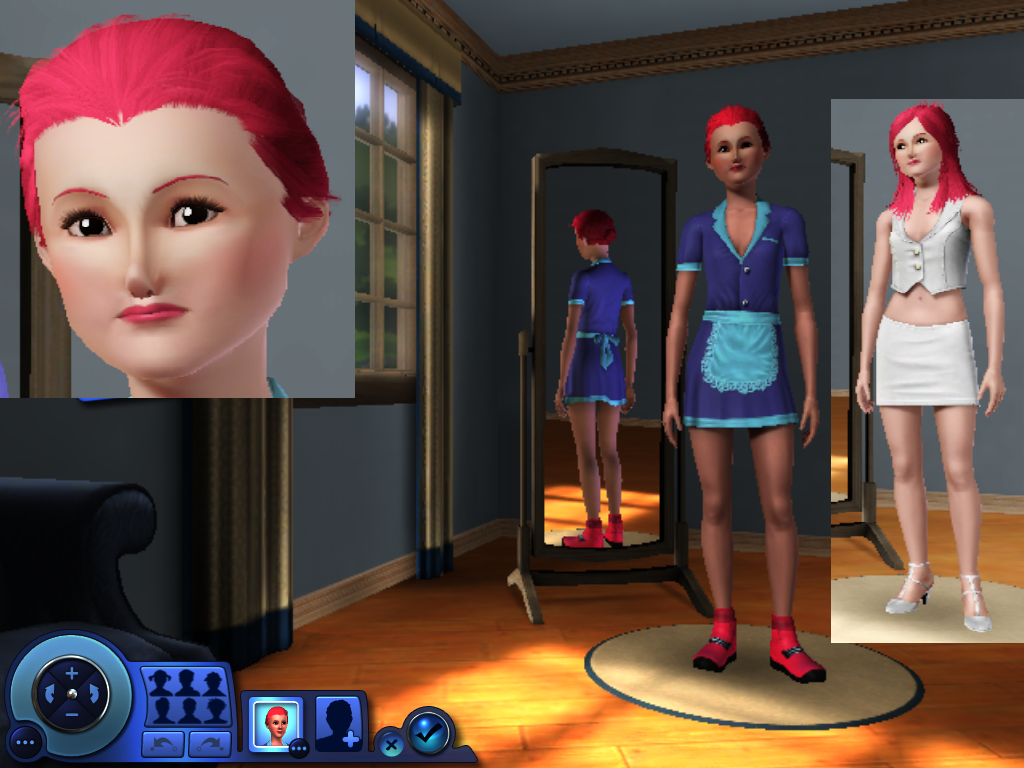 Clothes wise, Princess Kumatora was easy- I used a maid outfit to acheive the hoodie/skirt thing she wears. As for Kumatora's head... it was annoying to make. For starters, the hair. Kumatora's hair is a tomboyish messy thing, and the closest thing was a tightly wound bun. But the face was UGH. typically i thought of those three pixels that were her mouth as a slight frown, and her eyes were pitch black as with most of my M3 characters to show them as "beady" like they were in the game. but her nose was a massive annoyance. from the front it doesnt show, from the side we got a view of it. But i'm glad with how i made it.
I had a lot more fun with her formal wear- I had made it the Violet getup from Club Titiboo. ^_^
Her traits are Clumsy (she set off the hummingbirds egg trap and her attack power leaves a lot to be desired), Ambitious, Brave, Hot-Headed, and Never Nude (I mean she enters a hot spring with a fullgrown man, a teen, and a dog, and they dont blush. Thus reasoning tells us she likes to bathe...with her clothes on.)