M2: Harmony - A Winters Tale Pg.9
This image has been resized for your convenience.
Click on it to view the full size version.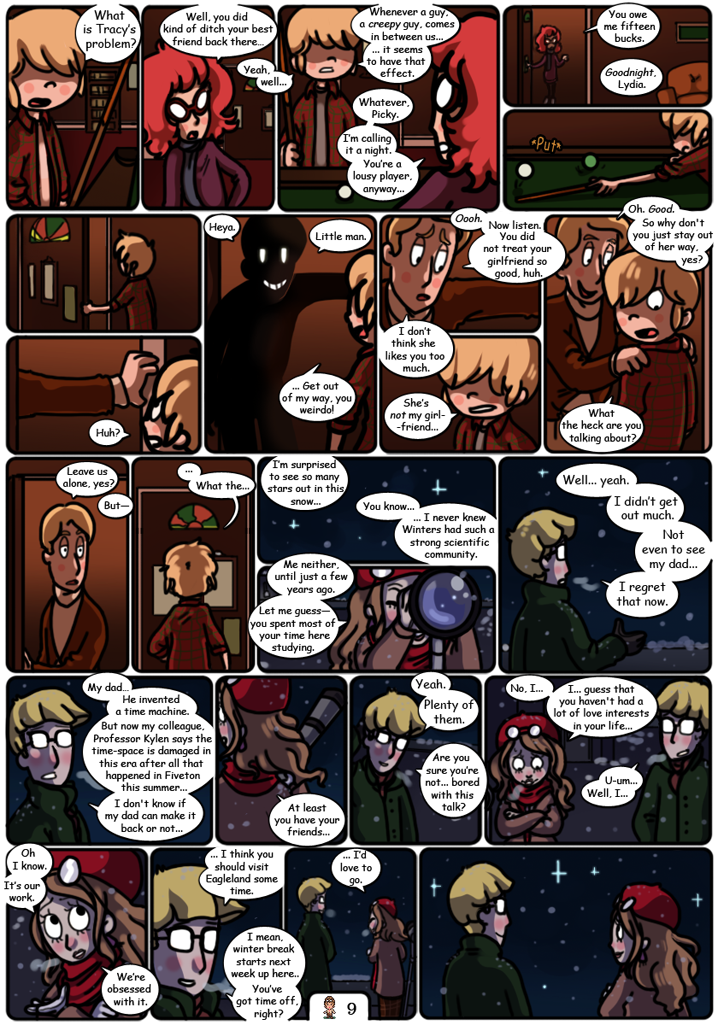 Harmony Winters - #09
It seems that Sven has some ideas in his head about Tracy. But is this really just another Scott incident, or is something more sinister at work here? Also, Gwen takes Jeff to her favorite place. Jeff would say something, but really, they both need to get out more.