M2: Harmony - A Winters Tale Pg.12
This image has been resized for your convenience.
Click on it to view the full size version.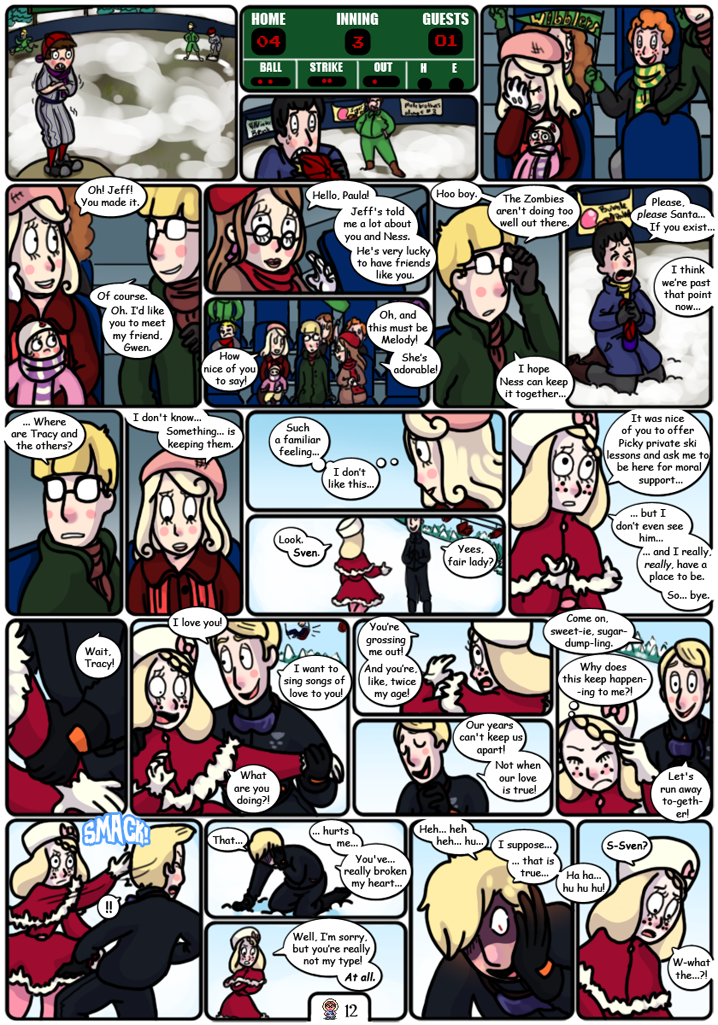 Harmony Winters - #12
The baseball game has started, but where are the others? Turns out that Sven is hard at work on his devious plans – but Tracy wants no part in them, and that no doubt sets off her admirer.