M2: Harmony - A Winters Tale Pg.20
This image has been resized for your convenience.
Click on it to view the full size version.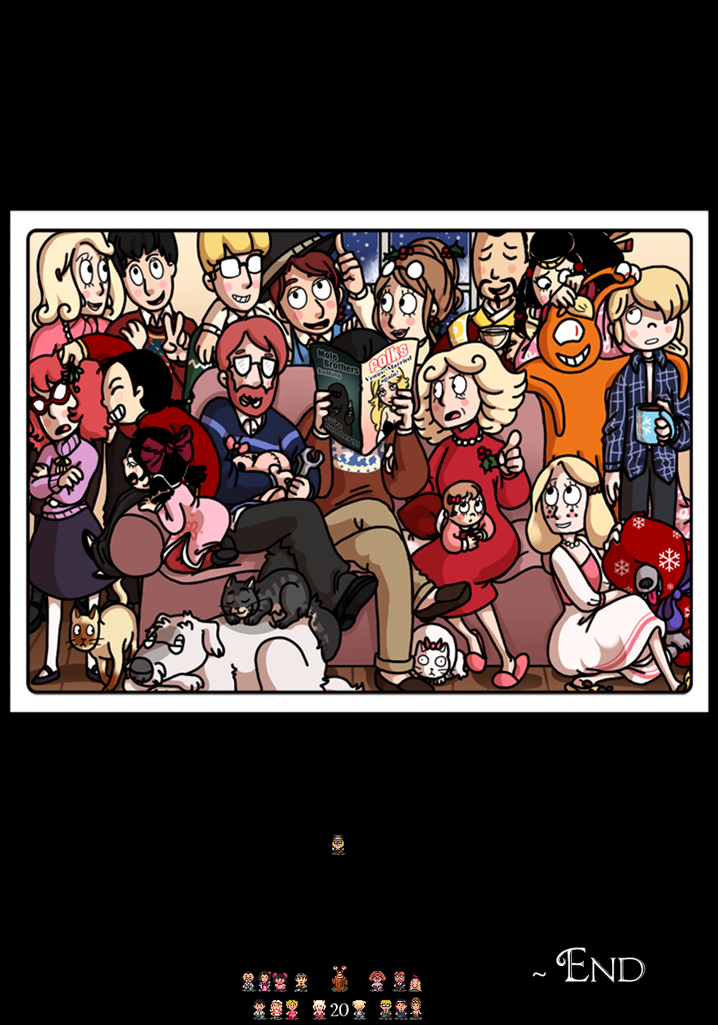 Harmony Winters - #20
So, there you have it. That's… that's the end of these characters' stories. Feels like it's been quite a long trip we've spent with them. We made this story for the Winter Funfest (which by the looks of it might not even happen, if so we'll just try to submit this next year), but I also really wanted to do one last thing with these characters. A little bonus chapter to top it all off with. Tracy, Picky, Kang, Lydia and the rest – it's been fun. I love you guys.