The Big Man
This image has been resized for your convenience.
Click on it to view the full size version.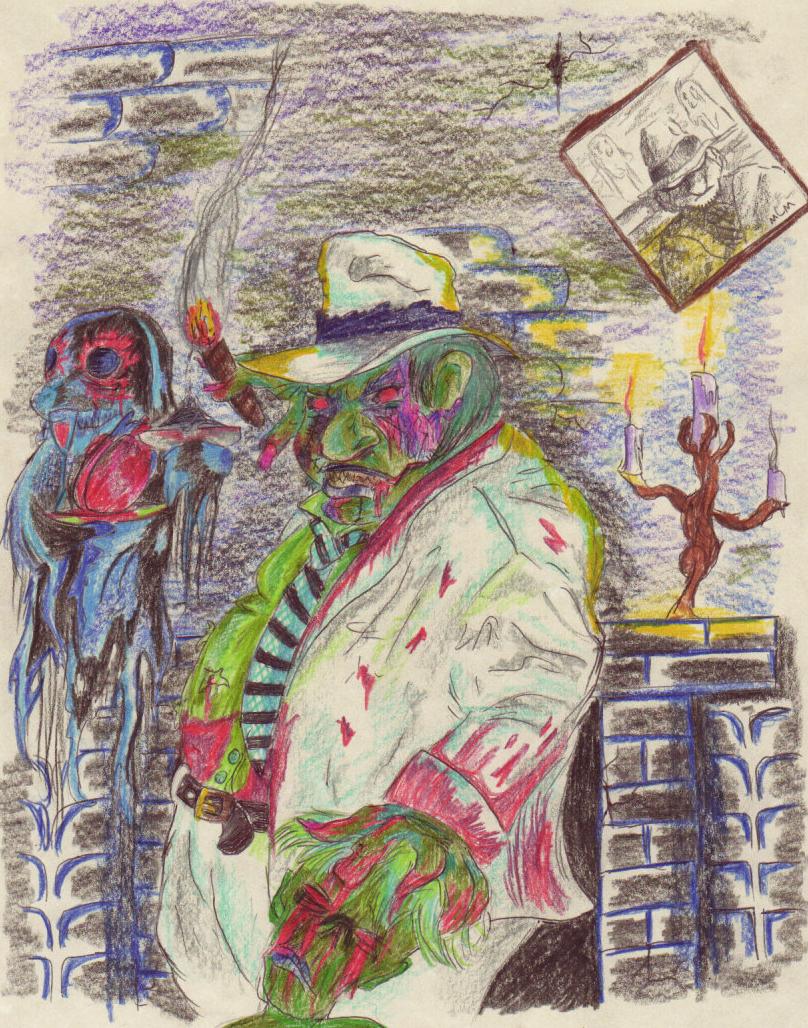 [Halloween 2009] They thought they would pull one over on him, take the control of his "family." They stabbed him in the back, locked him in a nest of the Undead. But his fury was too strong, his will was not swayed. He reveled in his reviled and grotesque new seat of power. And with his own hands and teeth he swayed all of the would-be usurpers back under his diretion in a shower of blood and viscera. And when their usefulness had run its course, he disposed of them with extreme prejudice.