M2: Harmony - The White Ship Pg.26 - Incoming
This image has been resized for your convenience.
Click on it to view the full size version.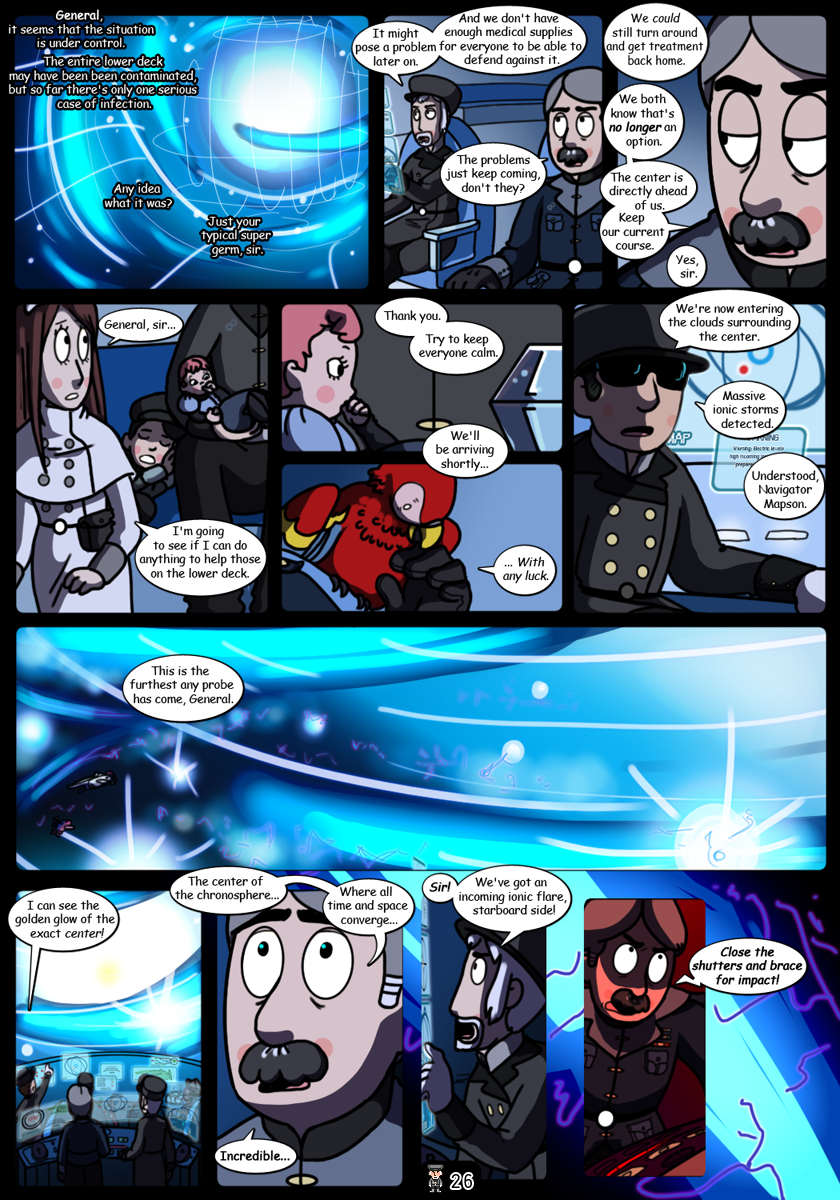 HarmonyWhite - #26
From one problem to the next. Just when the passengers think they're safe from a manmade disaster, a natural one awaits them within seconds.