Mother 3 MB: Chapter 1-pg 11
This image has been resized for your convenience.
Click on it to view the full size version.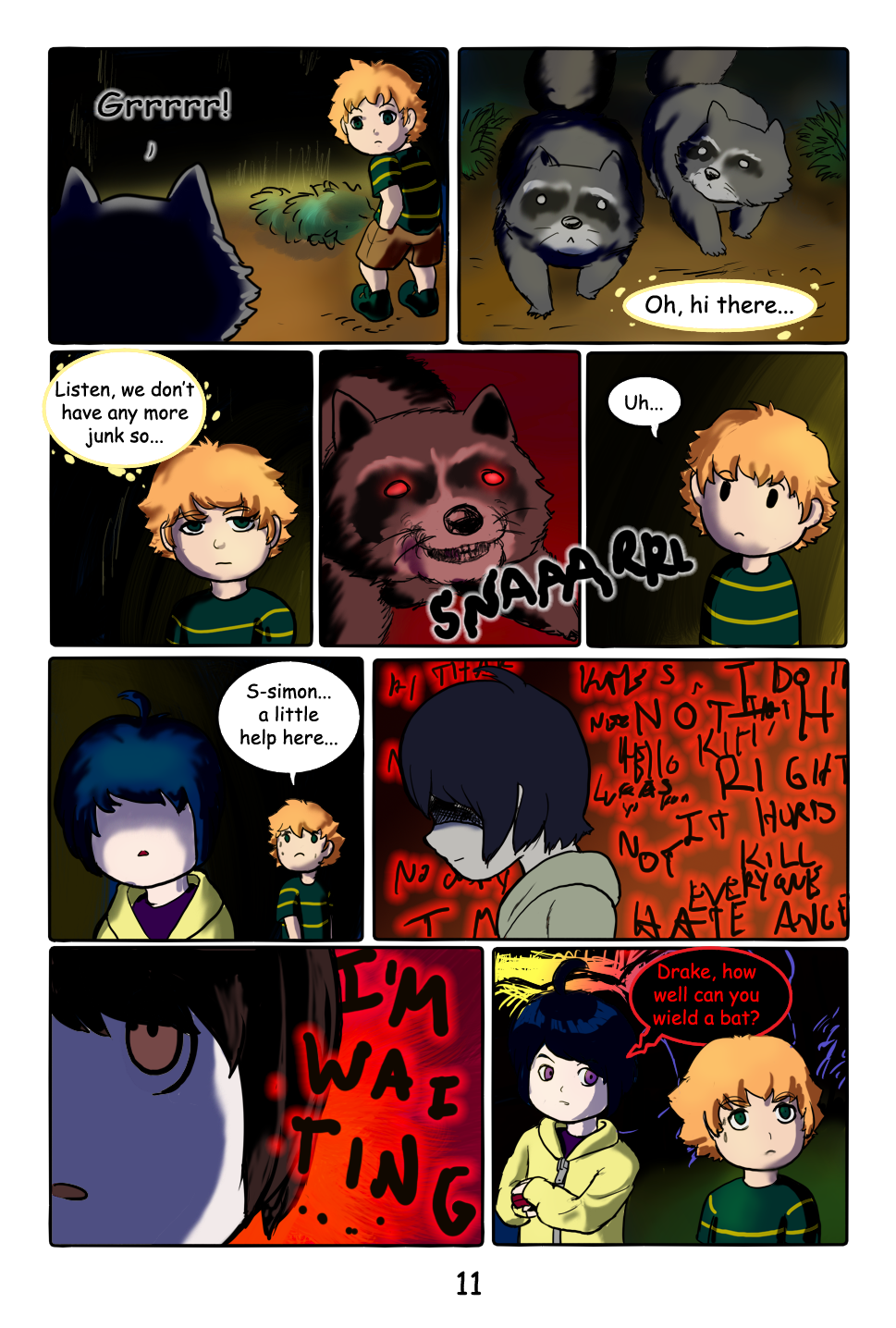 moonbound - #11
Raccoons corner the great archeologist and his lowly assistant.
Just when things look bleak, the archeologist falls into a schizofrenic episode.
Will they make it out alive???