M2: Harmony Pg.9
This image has been resized for your convenience.
Click on it to view the full size version.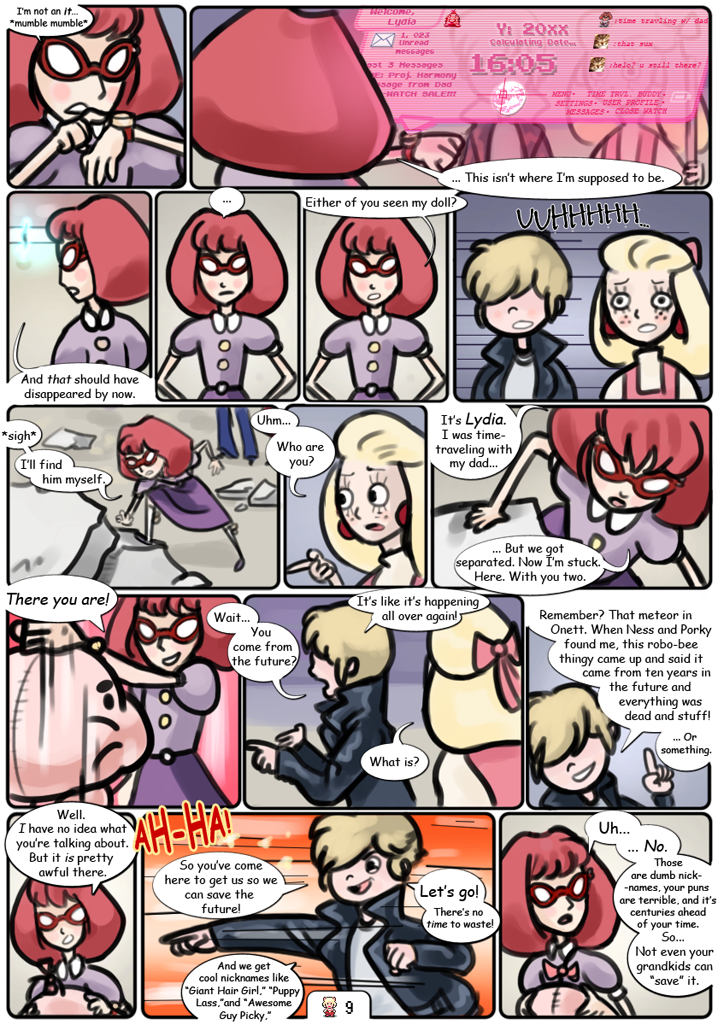 Harmony - #09
A lot of plot points hidden about in this one. If your eyes can bare it, take a look at the stuff on Lydia's holo-watch. And she comes from a devastated future. What could that mean?
Also, Picky has eyes?! Well, he has at least one, anyway.