M2: Harmony Pg.16
This image has been resized for your convenience.
Click on it to view the full size version.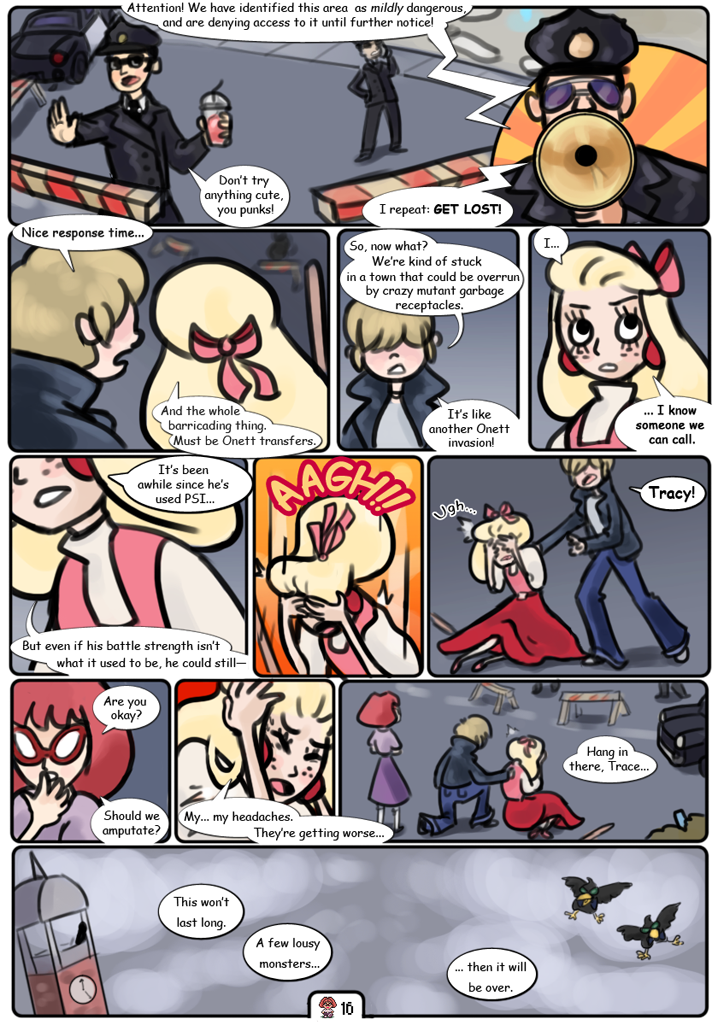 Harmony - #16
The cops arrive on scene and promptly erect barricades to "protect" the inhabitants of Fiveton. With the sky quickly growing darker, Tracy and Picky realize the extent of what might be going on, and know they need additional help. But Tracy's sentence is abruptly and conveniently interrupted by an intense headache… The panel on the bottom isn't really important; it's just a transitional one making the change to the next page a little smoother, and to show the cloudy skies, the campus clock tower, and give a cameo to our cookie-loving fiends (their battling days are over).