M2: Harmony Pg.18
This image has been resized for your convenience.
Click on it to view the full size version.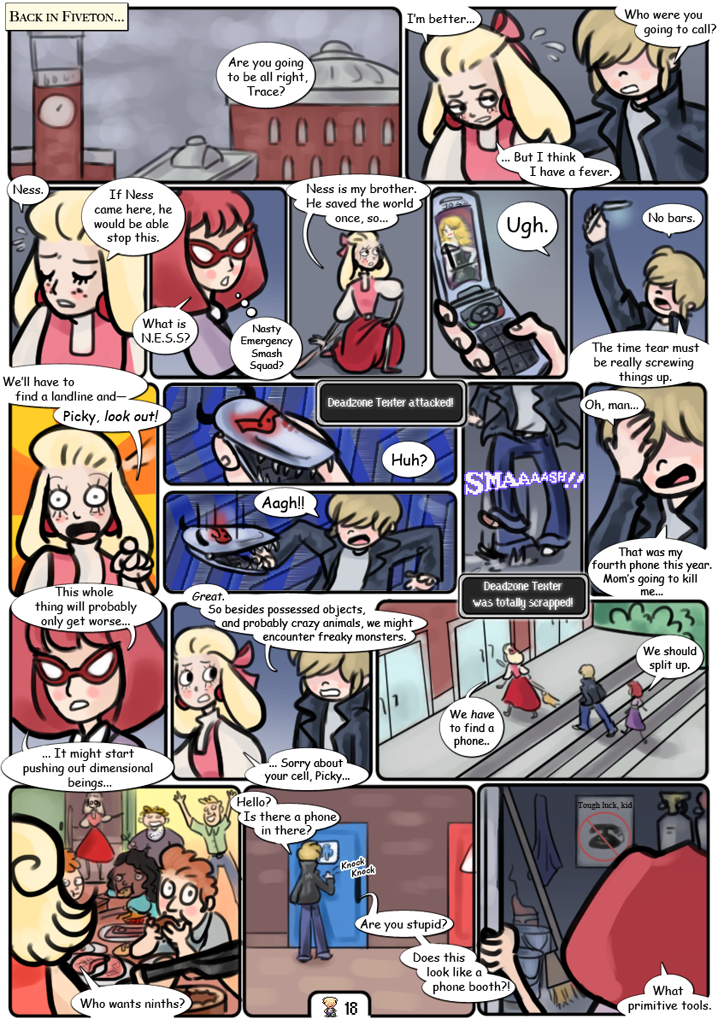 Harmony - #18
This page has a lot of humor despite the story slowly getting darker. Now in a desperate search to find a phone to call Ness with, the group splits up (good thing this isn't a horror story). By the way, that's Venus on Picky's cellphone background.