Are you ready for your check-up?
This image has been resized for your convenience.
Click on it to view the full size version.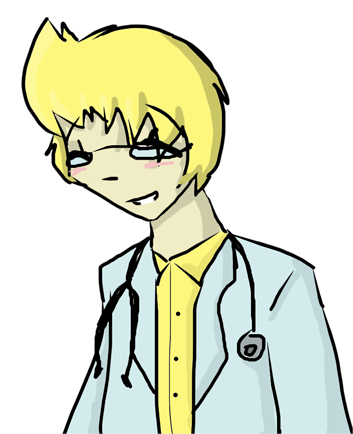 It's Dr. Lucas!
I always had the image that Lucas would grow up to be a doctor. And despite all the bad things that happened to him, he seemed to grow into a nice, well rounded young man, right?
... My future Lucas still has glasses shut up =|