Mother inspired daycare wall
This image has been resized for your convenience.
Click on it to view the full size version.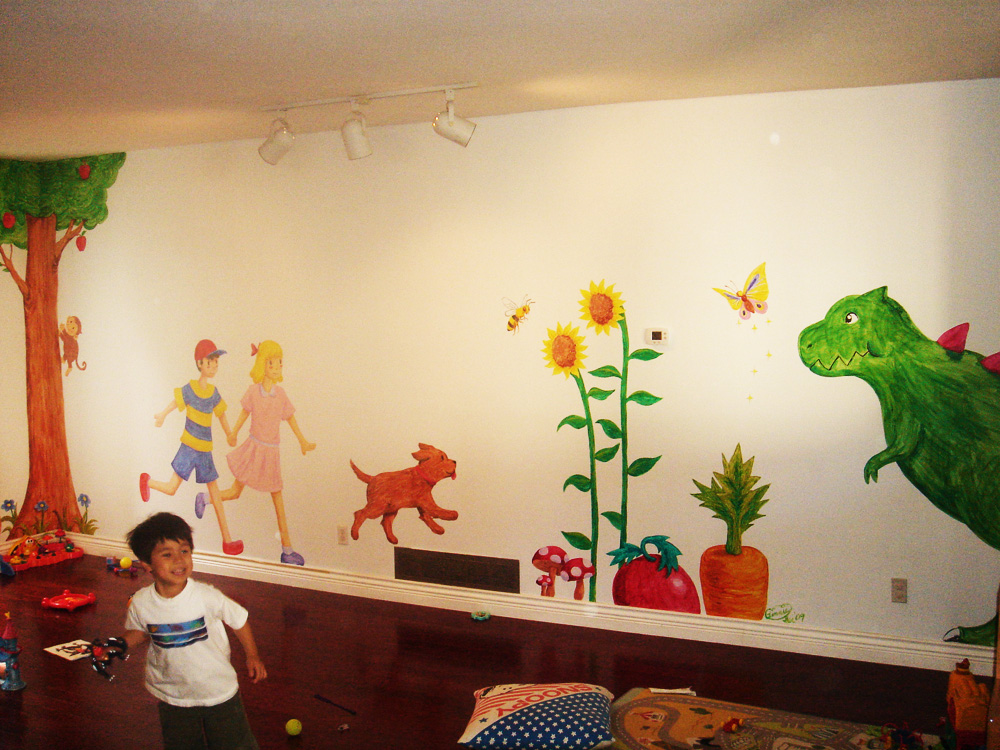 I had the unique opportunity to paint a daycare wall! The daycare is owned by a friend of mine. Now children can frolic before inconspicuous Mother scenes and one day grow into the new generation of Starmen.netters!