Christmas cards
This image has been resized for your convenience.
Click on it to view the full size version.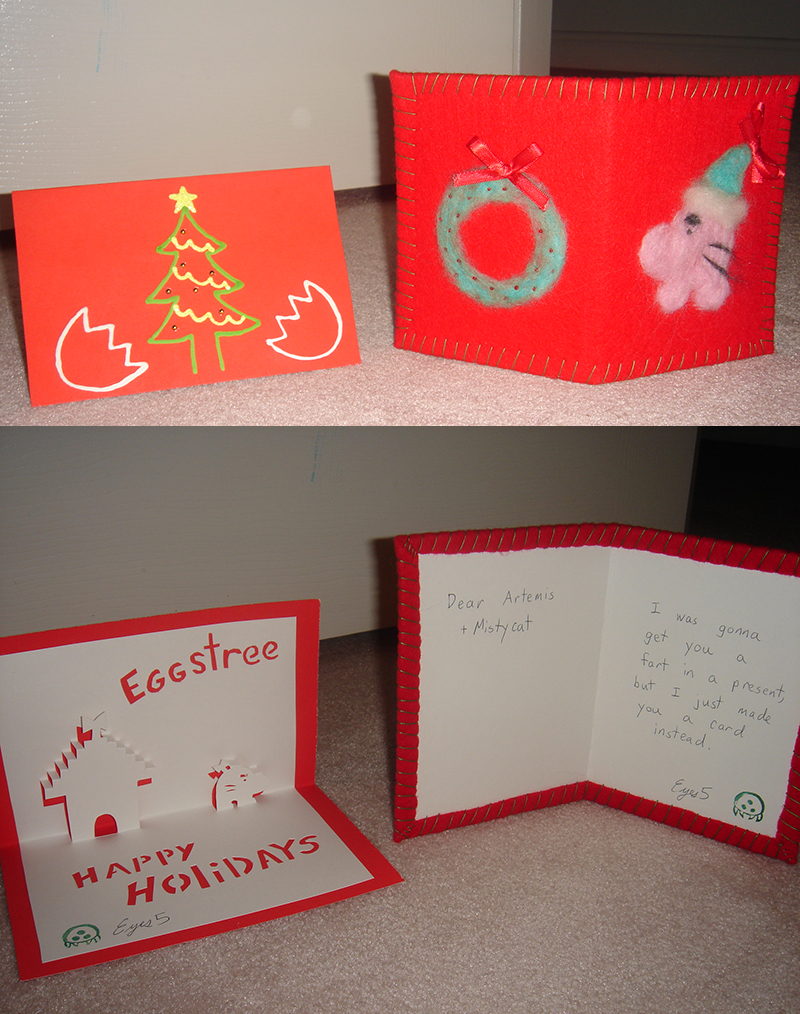 I was supposed to make Christmas cards for a bunch of people, but I only ended up making two, one for Eggstree and one for Artemis and Mistycat. One of them is felted and has beads and things, and the other features foamy paint and a popup scene.