M2: Harmony Pg.23
This image has been resized for your convenience.
Click on it to view the full size version.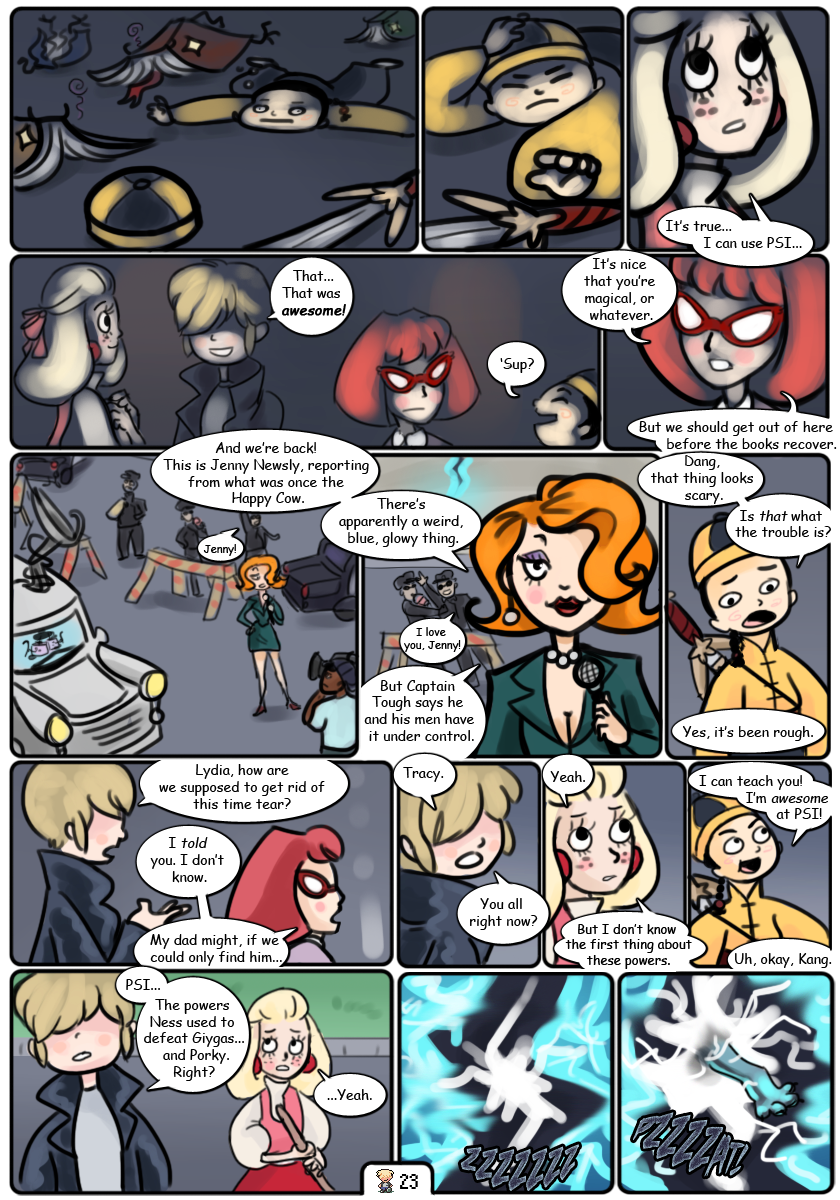 Harmony - #23
Our heroes emerge victorious from the library of doom, and Kang offers to help Tracy because he's "awesome" at PSI. Hm, things look like they might be settling down now, but wait – what the heck is coming out of the tear?