M2: Harmony Pg.31
This image has been resized for your convenience.
Click on it to view the full size version.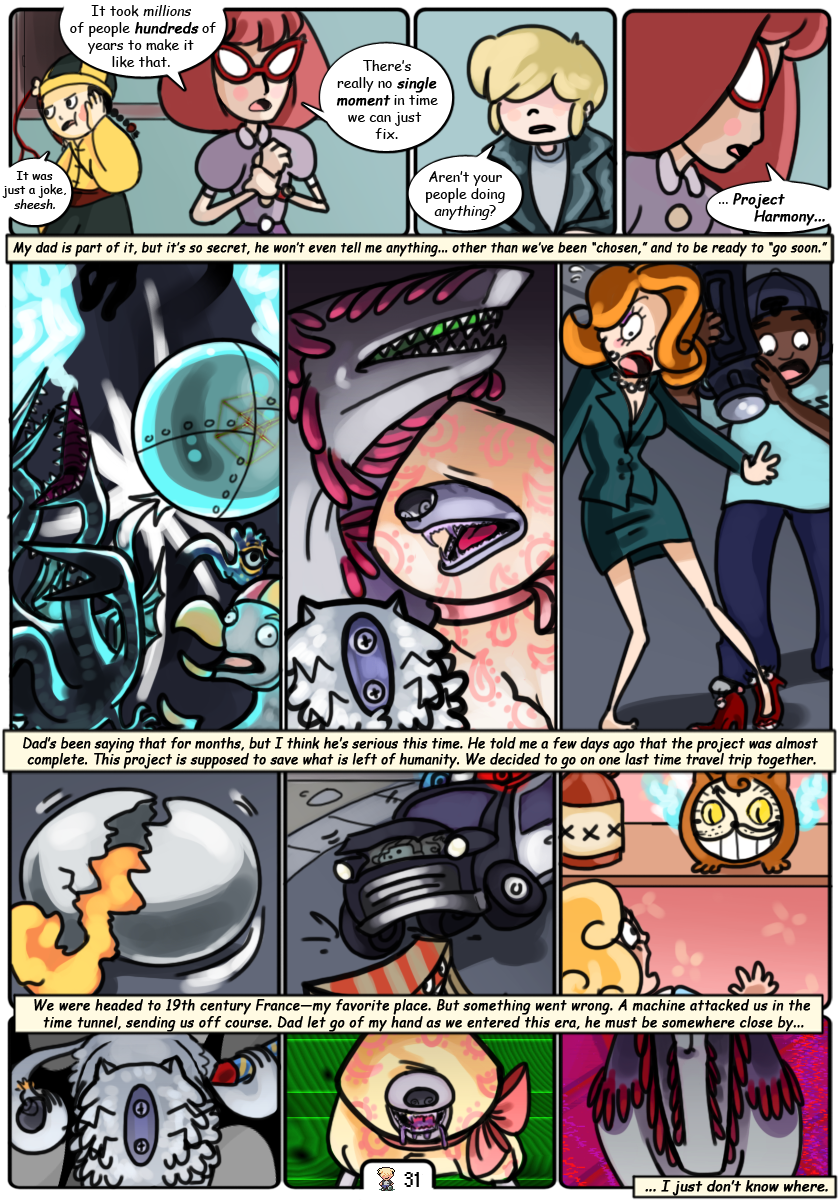 Harmony - #31
As Lydia divulges what she knows about a mysterious project that her father was working on in her time, things get worse for Fiveton. All those things coming to life and coming out of the portal are sure to mean that heavy battle is just ahead.