M2: Harmony Pg.42
This image has been resized for your convenience.
Click on it to view the full size version.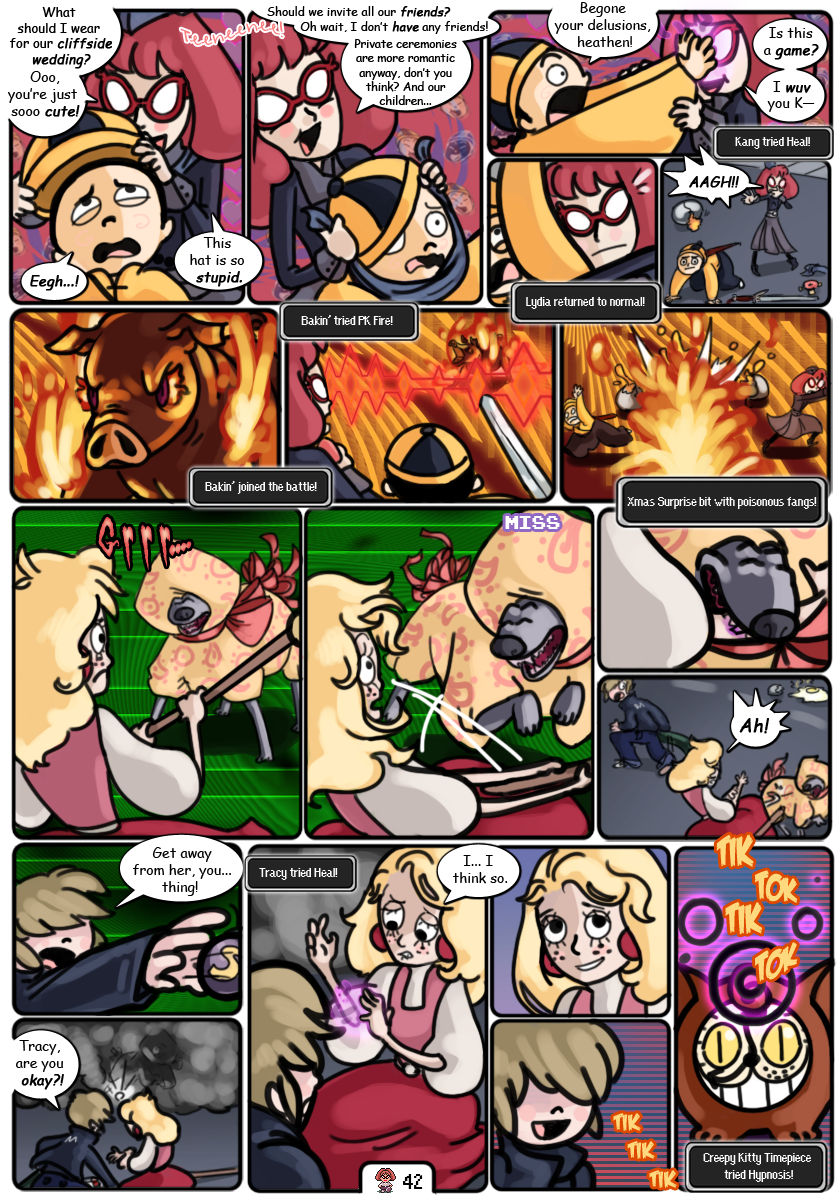 Harmony - #42
Lydia regains her sanity, but was she just spouting nonsense, or confessing her true, hidden feelings? Maybe it's best we don't find out… Other things happening in this page involve the XMas Surprise's nasty bite and the Bakin' cooking the Egg by accident. Time for breakfast.