M2: Harmony Pg.46
This image has been resized for your convenience.
Click on it to view the full size version.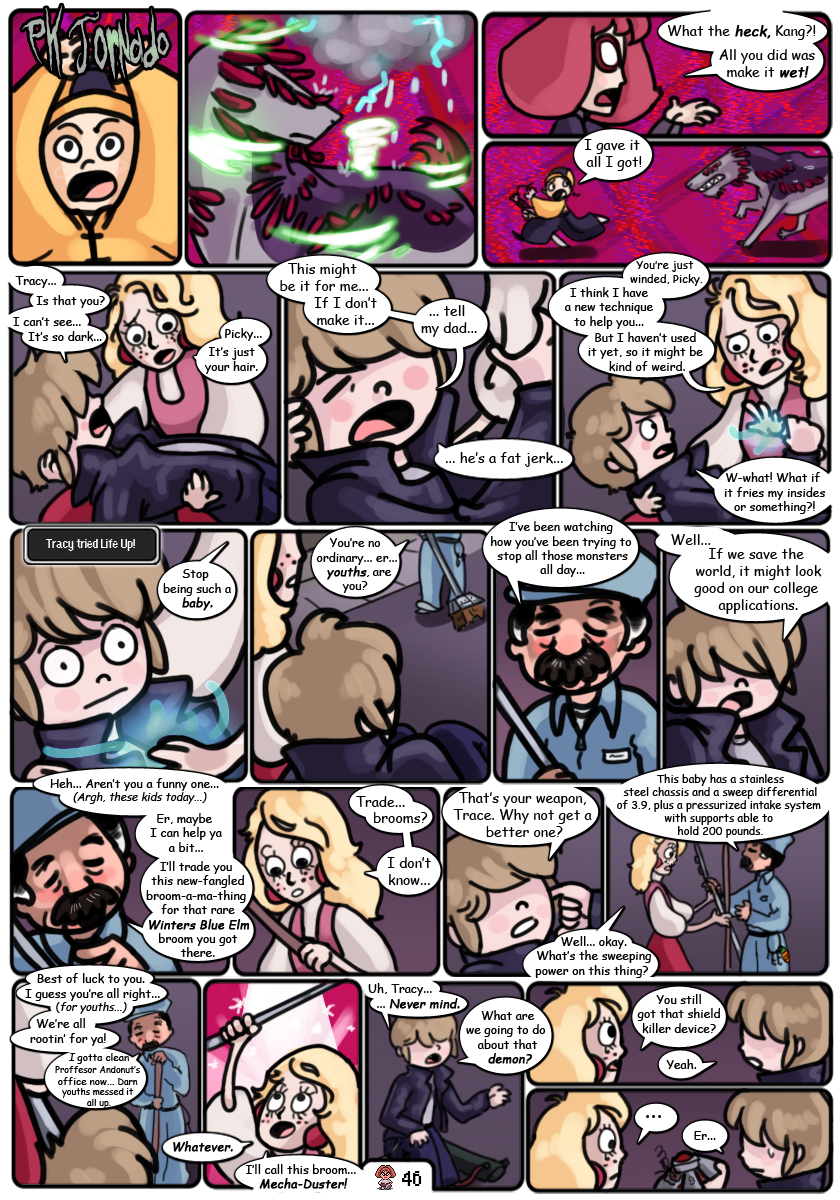 Harmony - #46
While Tracy tends to Picky, Kang tries something new. Unfortunately, it ends up not working very well. Hey, it's hard to concentrate with a 1,000 pound beast breathing in your face. Oh yeah, Tracy also upgrades her broom by trading the old one with a slightly-reformed annoying party man and learns life up. Quite a lot to cram into one page. Lastly, there's a subtle reference to another 90's video game in this comic, but not everyone will see it.