M2: Harmony Pg.47
This image has been resized for your convenience.
Click on it to view the full size version.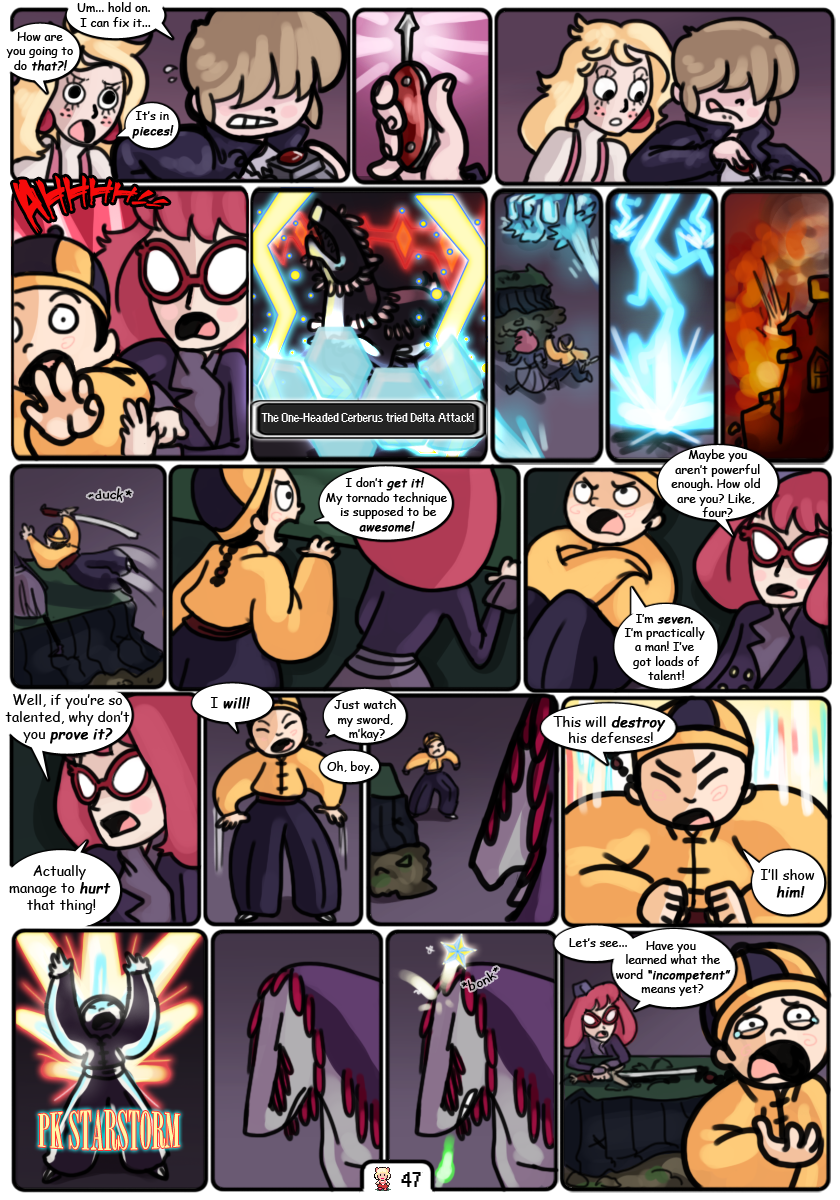 Harmony - #47
This Sunday (Sunday Sunday) see the Cerberus TEAR up Fiveton with its DELTA ATTACK, see Kang fail at Starstorm, all while Lydia spews insults and Tracy and Picky try to fix a B-B-BROKEN thing (will they fix it?!). Be there or be lame. It'll be EXTREEEME.