M2: Harmony Pg.55
This image has been resized for your convenience.
Click on it to view the full size version.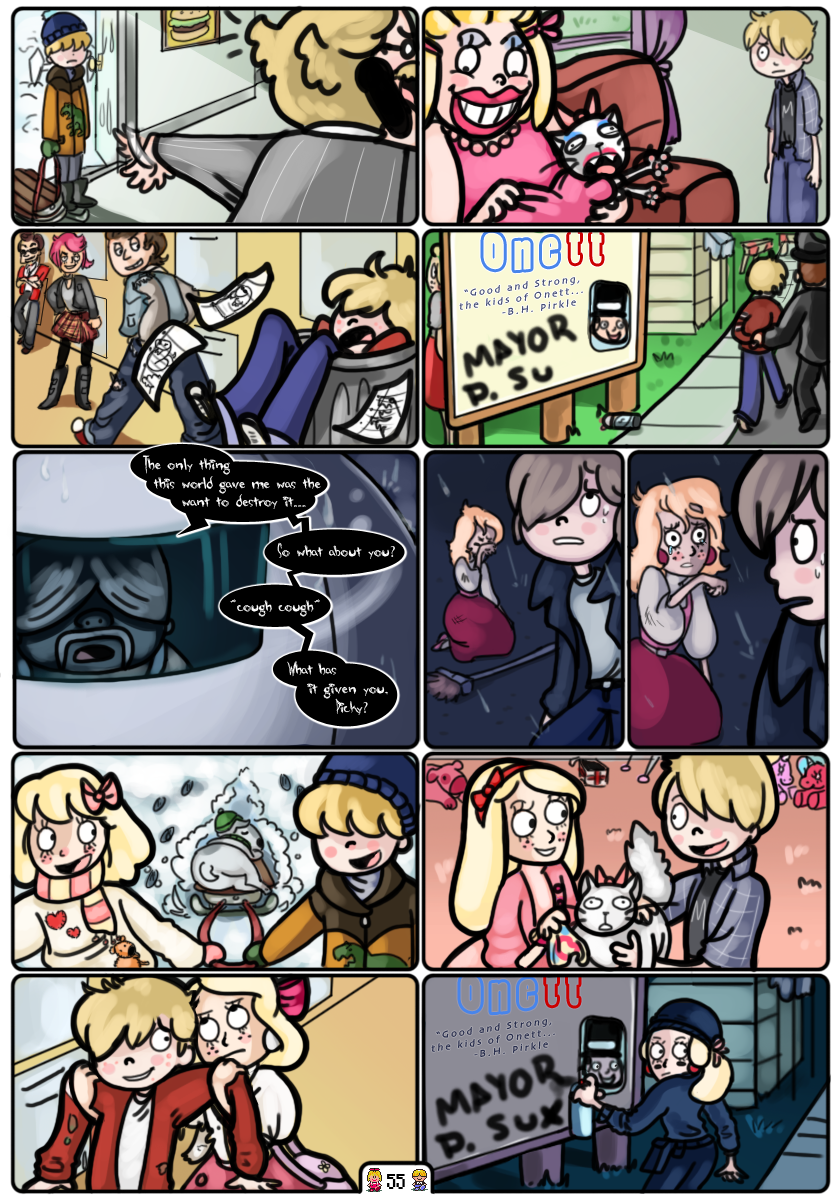 Harmony - #55
When Tracy and Picky first met soon after Ness's battle with Giygas, she didn't know what to make of the kid. He was scrawny, a bit timid, a little strange, and most of all, the younger brother of the person who tried to trap her own brother in a realm of eternal evil. But somehow, they became a pair and forged a bond tighter than steel.