Onett Rebellion
This image has been resized for your convenience.
Click on it to view the full size version.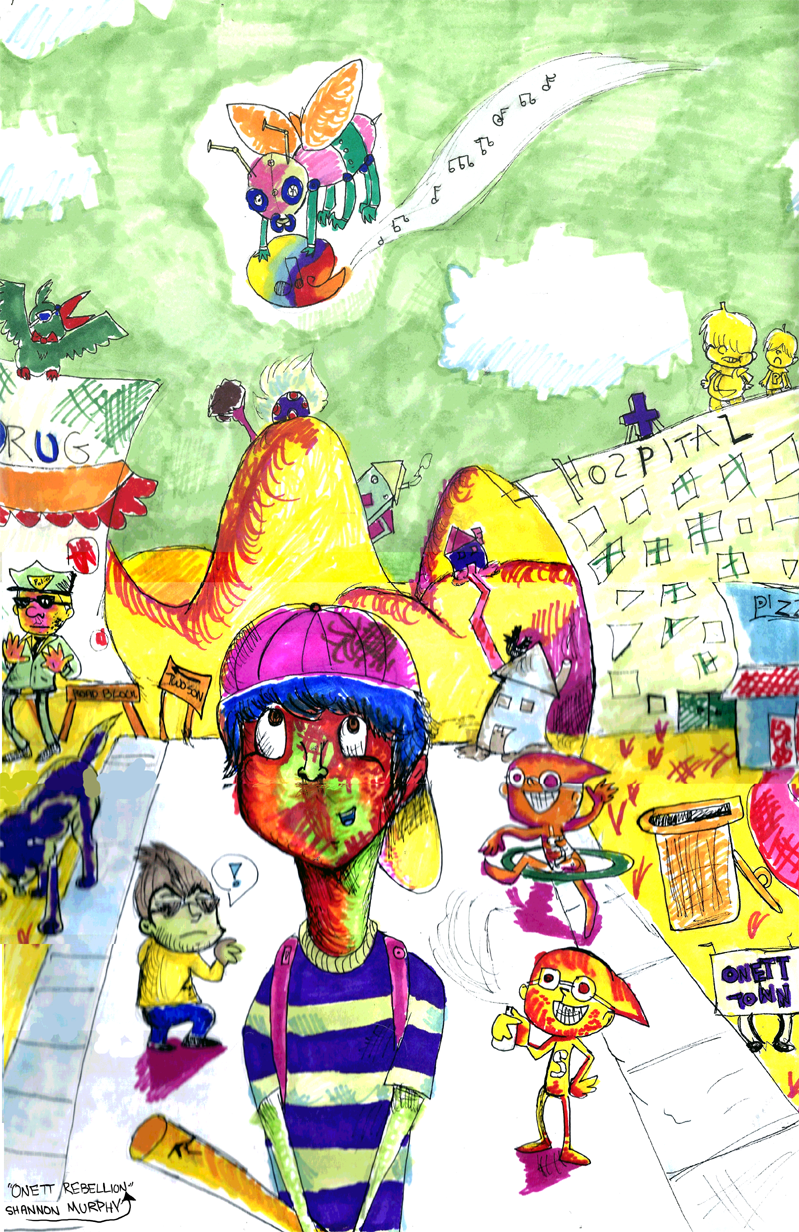 Well, I really thought about this first theme. "Rebellion". What could you get into? I decided to really think beyond the topic of the piece being rebellious... but the entire piece and the artist itself being rebellious. Being an artist usually requires following certain guidelines... What colors go together, how neat it is, how the lines work, what shapes are used... throw that all away! Because this is a "rebellion" of an artist! The paper size was 8 x 19, and prismacolor markers were used, alongside a Micron. I hope you like the concept as much as I liked working on this! I do have to apologize for my scanner being a bit... disagreeing, but I fixed it up to the best of my ability.