Mr. Saturn in Mosaic
This image has been resized for your convenience.
Click on it to view the full size version.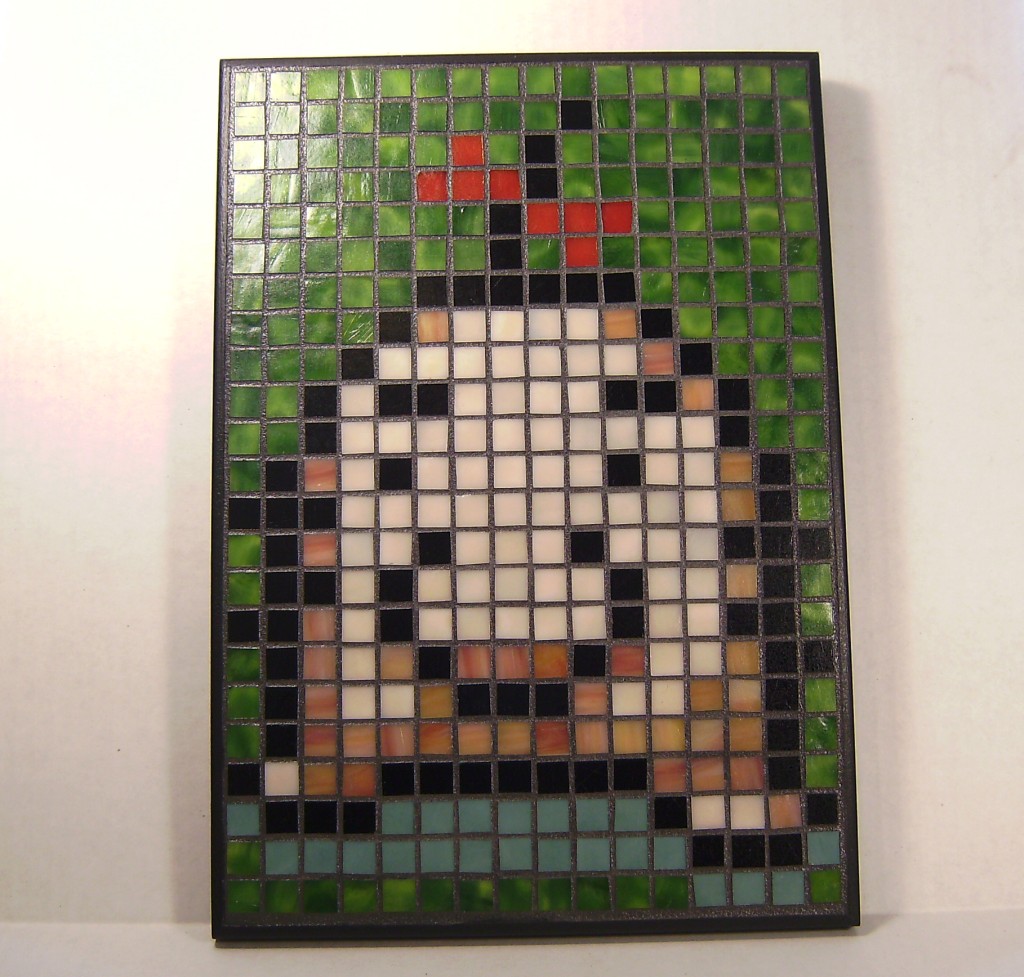 This is my latest game sprite mosaic, this time paying tribute to Mr. Saturn, the boingingest creatures around! The frame and glass tiles were all cut by hand and assembled over the course of a week at a very leisurely pace.