Mother 3: Symphony - Ch1 P6
This image has been resized for your convenience.
Click on it to view the full size version.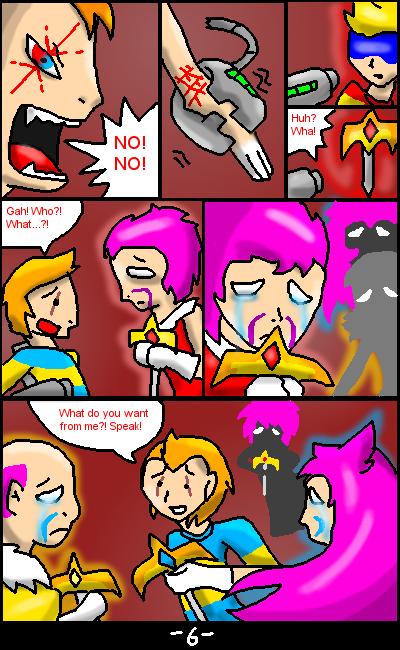 m3symph - #06
~It feels like I fell asleep
And woke up in a nightmare
Fallen into a world of chaos
You're the reason that I'm here...~ (Lyrics from "Aviators and Omnipony - Monster")
Filled with anger towards the two figures, the Masked Man's grey void dreamscape starts turning blood red. Blue eyes turn red, skin splits and old scars reappear, and organic body parts turn mechanical.
He takes aim at the young blonde apparition, but it swiftly changes into a Needle, and a strange pink-haired ghost appears holding the Needle, sorrow filling her empty eyes. Two more similar ghosts appear before the Masked Man.
He is terrified and knows not what to do...