Mother 3: Symphony: Ch1 P18
This image has been resized for your convenience.
Click on it to view the full size version.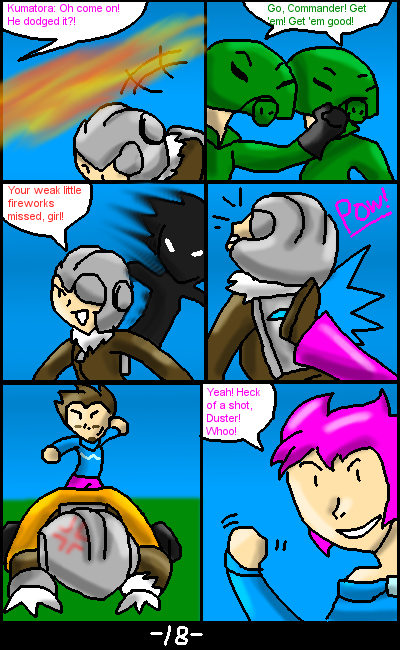 m3symph - #18
The Masked Man dodges Kumatora's PK Fire, and the Pigmasks cheer him on. He taunts the pink haired girl, only to be caught off guard by the man with the bum leg, who rushes up behind him and kicks him in the back, knocking him to the ground. Kumatora cheers for the crippled man.
Not much to say about this page except that Panel 5 looks a bit awkward to me...