Chapter 1 - Page 29: NOW, it's Personal!
This image has been resized for your convenience.
Click on it to view the full size version.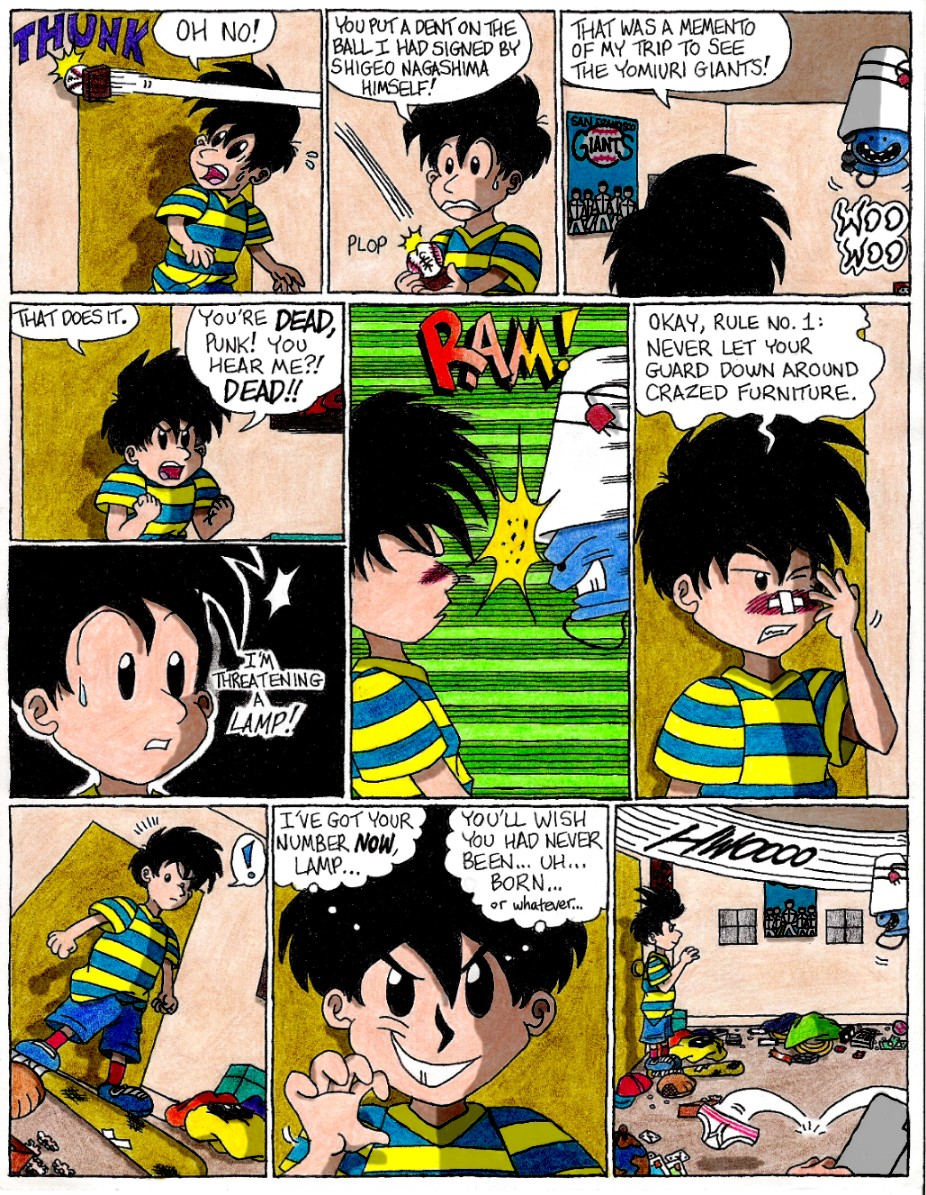 kenisu - #29
More goodness from the Encyclopedia MOTHER. I'm so out of the loop as far as sports goes that I had to look up Shigeo Nagashima on that Internet Bible known as Wikipedia, just to make sure I got the information correct. One strange thing I found out was that his team is called the Tokyo Giants in the Encyclopedia, but Wikipedia calls them the Yomiuri Giants. It's all Greek to me.
From the very first time I started orchestrating this battle, I knew I wanted Ninten to realize that... "umm.... I'm talking to a lamp....", and then get smacked in the face. Of course, what I was originally going to have him say after that was "Never let your guard down around maniacal electric stands" (because the enemy's Japanese name, Denki Stand, translates out to that), but then I found out that denki can mean "lamp" as well as "electricity".
And that last panel... don't ask me where that came from :) I started getting funny ideas, one after the other, and it evolved into one of those dramatic "tumbleweed" scenes. WHERE the wind came from is anyone's guess, but I knew I had to have an article of clothing tumbling across the room for humorous effect. And it landed on tighty-whiteys! Underwear is always funny.