Cup of Lifenoodles
This image has been resized for your convenience.
Click on it to view the full size version.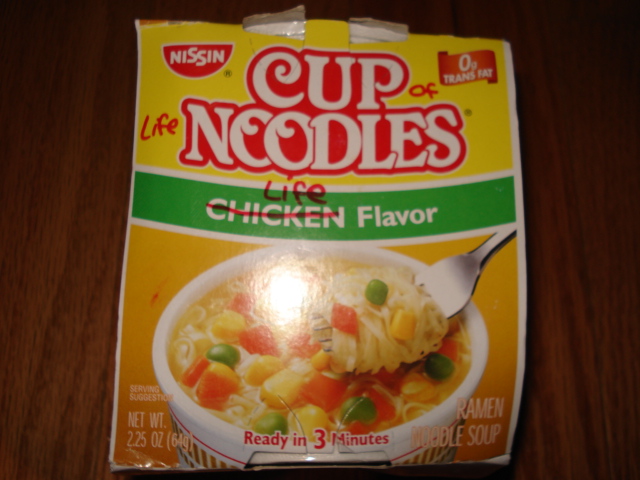 Yum, life-flavored is the best. Now with 50% more life!
Basically what happened was I saw these noodles in our house called Cup Noodles, and I immediately thought of the Cup of Lifenoodles, so I sharpied the extra two words on.
It was my lunch today, too. They were good. :P