*Beep beep* Math Car
This image has been resized for your convenience.
Click on it to view the full size version.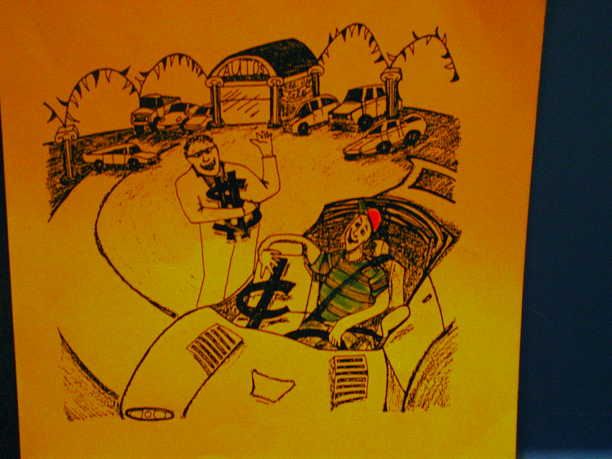 All the pictures in our math book look like they were drawn by blindfolded five-year olds on drugs. I didn't even notice the poorly-drawn guy buying the car just so happened to have a striped shirt and baseball cap like Ness (or Ninten) until after this unit was over.