I am the cat who swims on the ground
This image has been resized for your convenience.
Click on it to view the full size version.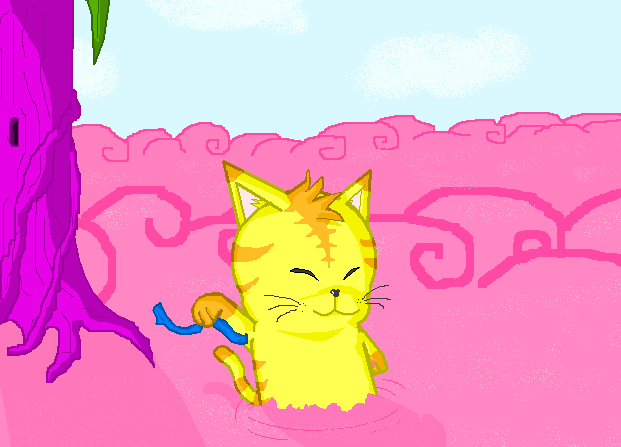 I'm just now getting into Mother 1 and I just got the Magic Ribbon from the Cat who swims on the ground. So I decided to draw him. I kinda made him a little...fat. Maybe he's related to my cat or somethin'. I wish I could have done a little better on the shading. But I'm still learning.