Kumatora in Saint's Row 2
This image has been resized for your convenience.
Click on it to view the full size version.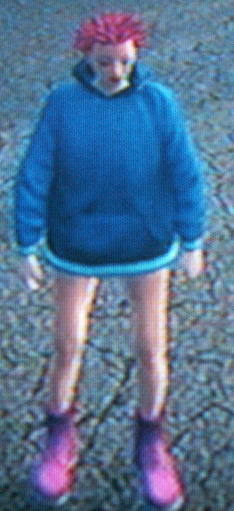 Sorry about the very low picture quality, I used a pretty crappy camera on a very crappy TV. And the angle at which I shot the pic didn't exactly get her face. I'll try to get a better pose on the Teddy character I've made (but, I'll take the pic of him later). But at ;east you get the gist.