Contest entry with Ness in "Cats in the Cradle"
This image has been resized for your convenience.
Click on it to view the full size version.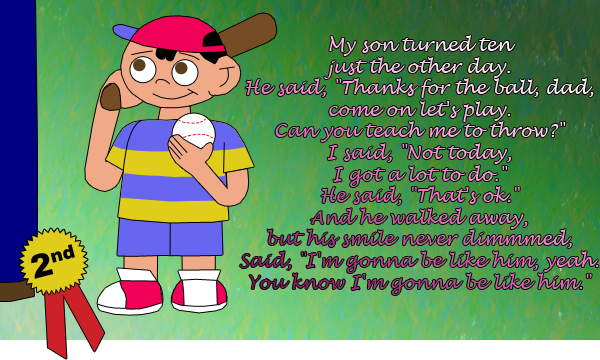 This was my entry for a contest held by mrsaturn123 at deviantART for matching lyrics of a song up with a piece of fan art from any media. I chose to draw a picture of Ness with his dad that could relate to the lyrics of "Cats in the Cradle" by Harry Chapin. Mrsaturn123 awarded me 2nd place in the most creative with lyrics choice section.