Demoralization
This image has been resized for your convenience.
Click on it to view the full size version.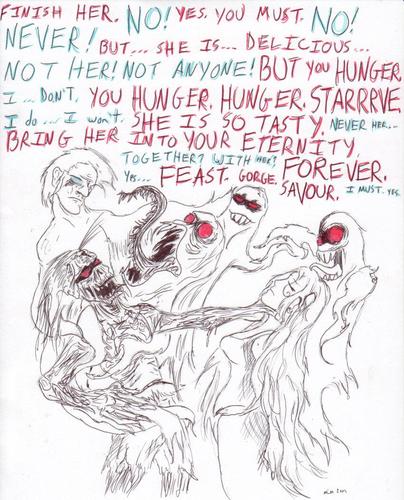 [Halloween 2009] It is not enough that they took my body, now they seek my mind. Three of them pressing on me, when I cannot even handle one. Vicious mental torture meant to twist the individual. They could do it instantly, without struggle. But then, they wouldn't enjoy it.