l'hotel Dusk
This image has been resized for your convenience.
Click on it to view the full size version.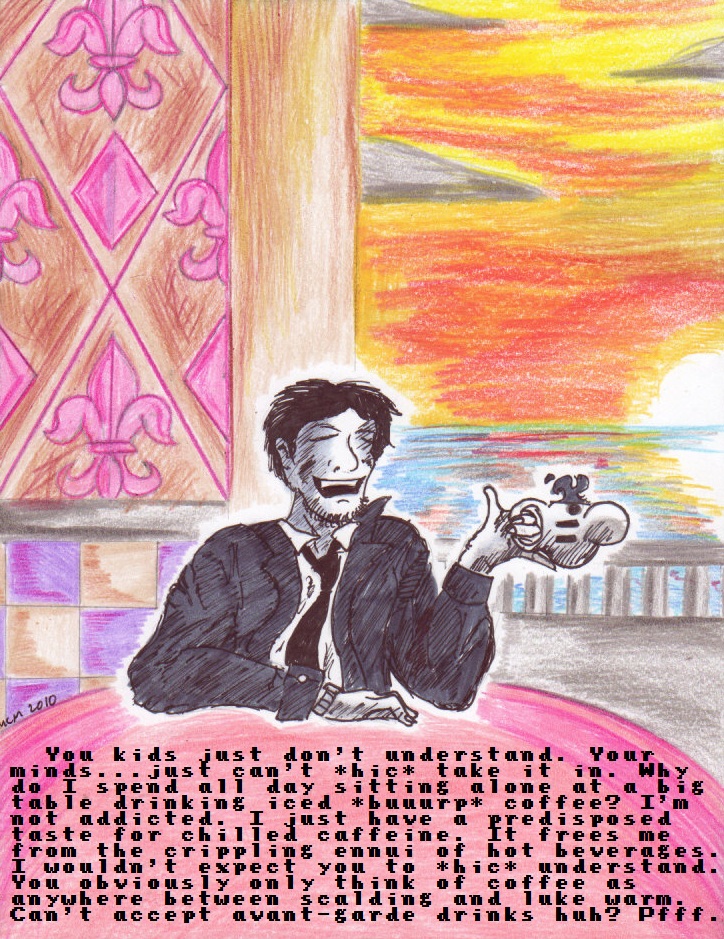 [ebff2011] "He really did drink glass after glass of iced coffee. And he doesn't appreciate the criticism." -Interesting bit here is that I swore up and down this guy was in the hotel, then I realize he's in the restaurant. But I kept the title as it was because it's referencing Hotel Dusk. Gotta roll with the punches I guess.