Tales of the Urban Zombie
This image has been resized for your convenience.
Click on it to view the full size version.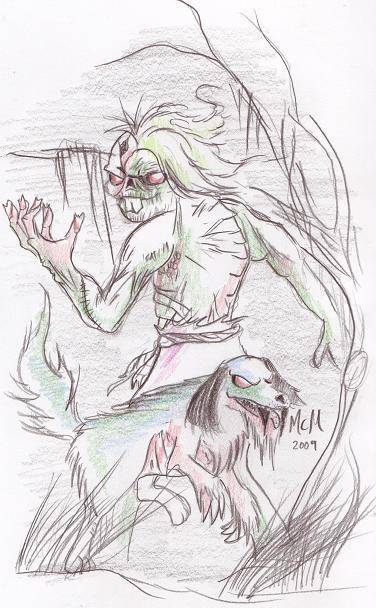 You sigh. How long has it been since you were safe in your own house watching that zombie movie marathon? Now we see bitter irony wrought in the screaming flesh of undeath. Every instinct tells you that you should feel cold, lifeless. But you are overwhelmed by malice for the human race, and a lust for violence. You slam your fists against the walls of your butchered psyche as you and your canine partner close in on some humans. But nobody is listening to you. Your body is on autopilot. You are broken, you relent, you convert. You are theirs now.