The Queen Mother
This image has been resized for your convenience.
Click on it to view the full size version.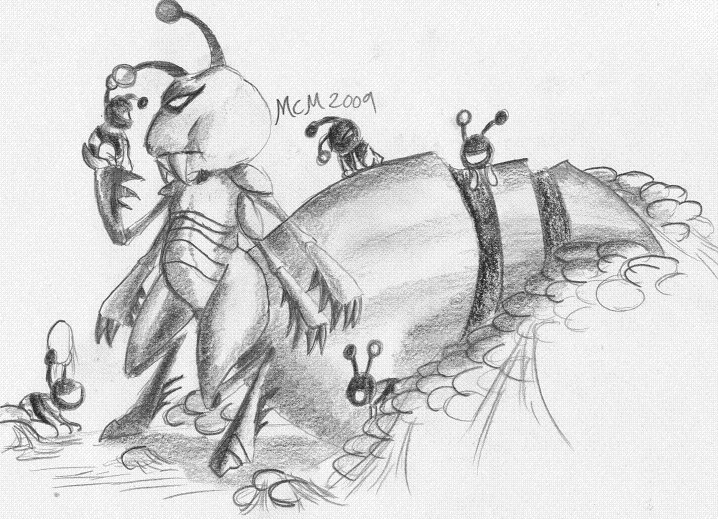 A myriad of tunnels beneath Onett was but the first giant step towards total domination for the Titanic Ant. Born a queen with tremendous resolve she would lead her daughters dauntless into battle, a chemical menagerie of silent war-cries. And though she may fall, perhaps the fruits of her royalty have already spread through the underground of Eagleland, rooting deep at the ends of the farthest capillary-like tunnels. Maybe your sanctuary will become their's once more...