Repurposed
This image has been resized for your convenience.
Click on it to view the full size version.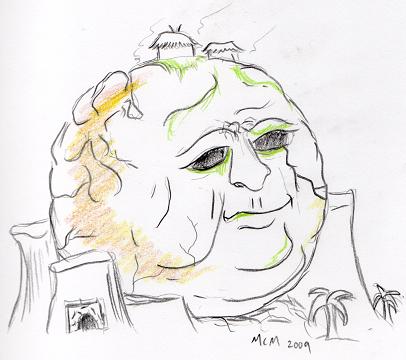 The huge Ego Orb is less potent than many of the giant dinosaurs of the Lost Underworld. But its foul taste and rocky shell make it a poor meal choice. So they travel around the Lost Underworld with a smug, sickening grin. When one of these colossal spheres does perish, its shell remains - locked eternally in supercilious expression. When Tenda find these bodies they are repurposed into sturdy communal homes. Organs? No... seems the Orb was full of hot air.