Watchful Sentry
This image has been resized for your convenience.
Click on it to view the full size version.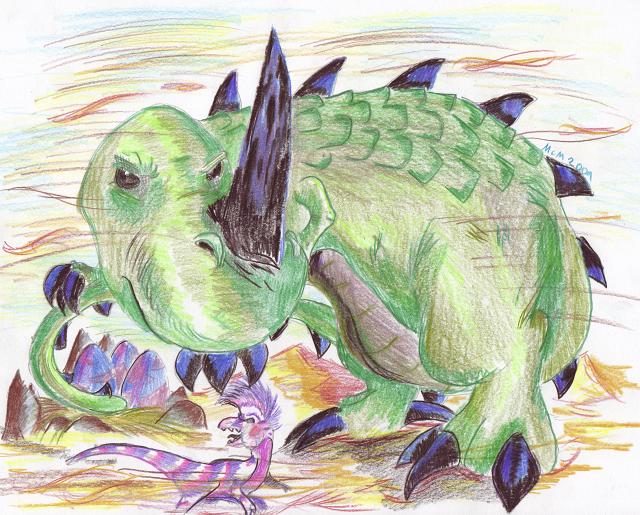 The immense bulk of the Wetnosaur belies a more gentle demeanor. These huge omnivores attack only when they are hungry, or feel their young are at risk. Indeed, a giant Wetnosaur egg would be a delicious quarry to many predators big or small. The curious behemoth leers down at a passing creature, ready to snuff the life from its bones if it dare compromise the nest.