Sunshine In the Forest Page 14
This image has been resized for your convenience.
Click on it to view the full size version.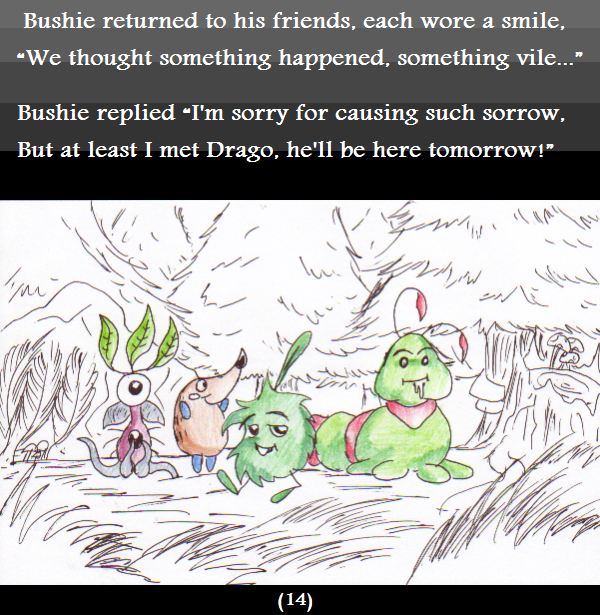 SunshineForest - #15
His friends are happy to see him alive, basically. I wanted to address that yeah – he was up in the canyons and mountains for hours. Also, exposition.