Sunshine In the Forest Page 21
This image has been resized for your convenience.
Click on it to view the full size version.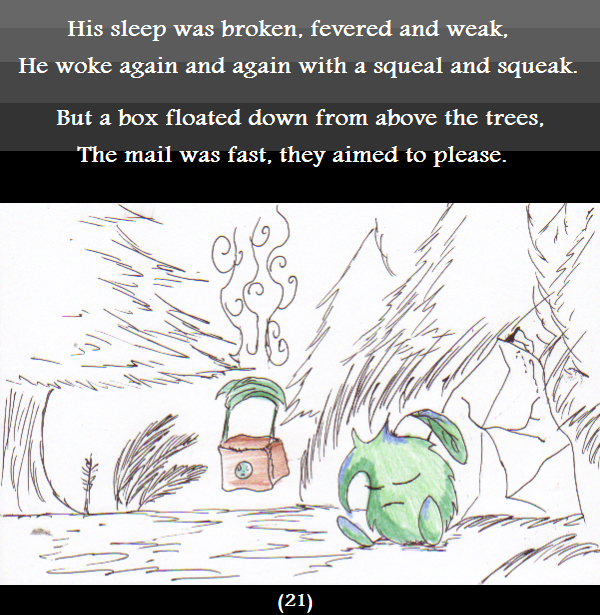 SunshineForest - #22
Yeah, this is slightly inspired by our resident store. However, it is not an overt or direct reference. I wasn't about to attach that name to something completely unsolicited, to something this is unabashedly fanart. That would just be poor form.