Gnashing in the Depths
This image has been resized for your convenience.
Click on it to view the full size version.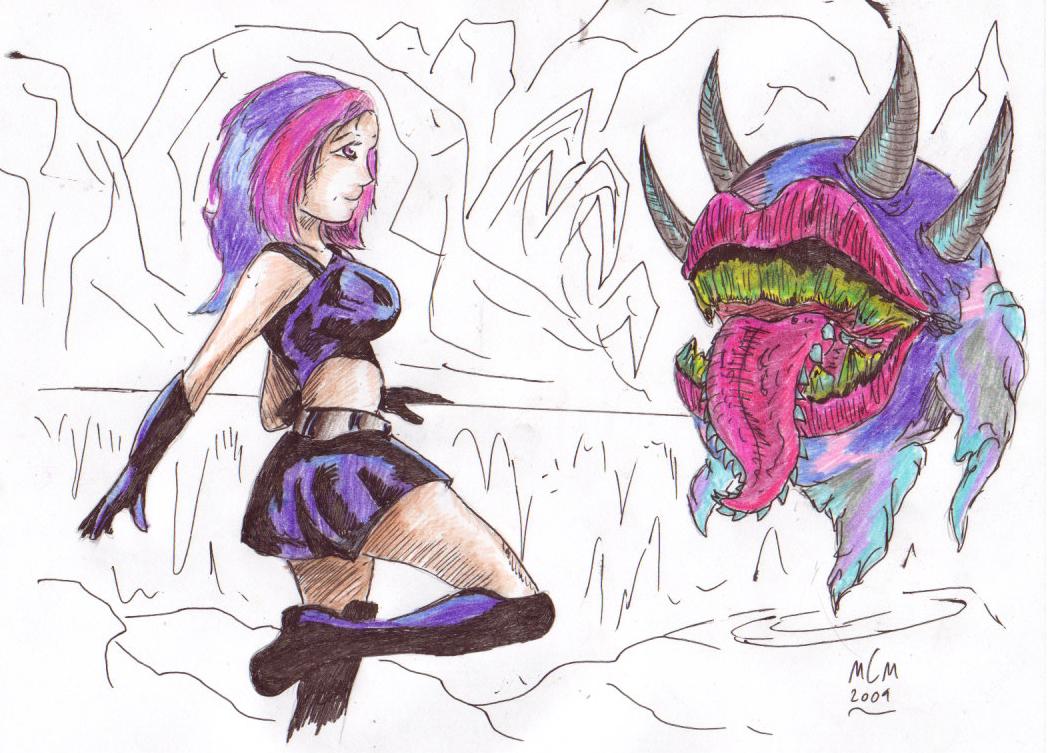 (Earthbound 64) A creature of tooth and tongue gropes its way through the unseen caves of the world. Those who make it their folly to venture deep into the womb of mother earth will meet creatures that are, in contrast, unearthly. Leave them hiding in their dour shadows, and stay toward the light. Grues come in many veiled dangers.