Perpetual Pariah
This image has been resized for your convenience.
Click on it to view the full size version.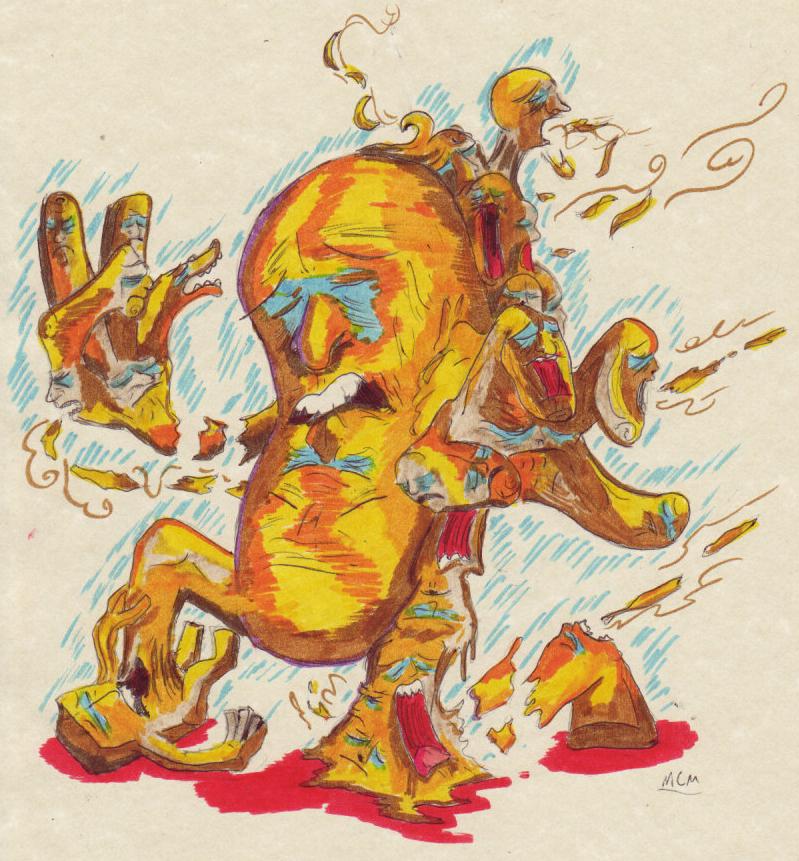 Explorers in the Agrilla Pass are often beset by a strange creature of palpable self-loathing. The oral tradition of Agrillan survivor descendants mentions a creature composed of the negative energies the civil war and slaughter left deep-rooted in the land. A creature of anger was born as spirits who could not find a host, and were bound eternal to that cursed place, coalesced at one point. At first it was furious that it could not leave the Pass to fulfill its desires. Then, the contrasting points of sorrow of the many that made the whole caused self-doubt withi the creature. The more it tried to leave, the more impotent it felt. It felt more and more helpless, more and more anguish. Years of isolation made it a wreck of pure emotion. An empath feeding of the negativity of others, welcoming all pain they bring. It is irreproachably twisted into feeling pathetic and it is cursed to remain that way forever. Even though it accepts defeat, the pull of the land is too strong – it comes back. But the words is speaks… are these its own or is it reflecting your innermost sorrow and fear? Is it merely giving your most crushing emotions form?