The Ladies' Fave
This image has been resized for your convenience.
Click on it to view the full size version.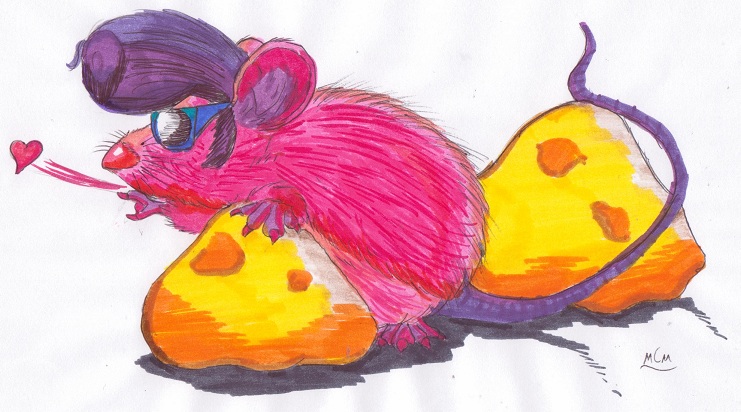 Be still my cheese clogged heart, my chest goes thumpa thumpa at the very sight of this Adonis wrought in pink fur. His lips must taste of the highest grade Parmesan. What depths do his perfect orbits reach hidden behind those dramatically awesome shades? Can such a mouse be truly faithful to one woman? Or is his heart truly unobtainable and untamable? Perhaps this bad boy image is why I have pledged him every fibre of my being. Perhaps... the rebelliousness inherent to his character is even more beautiful than his perfect hair. Sigggghhhhhhh....