Workplace Incentive
This image has been resized for your convenience.
Click on it to view the full size version.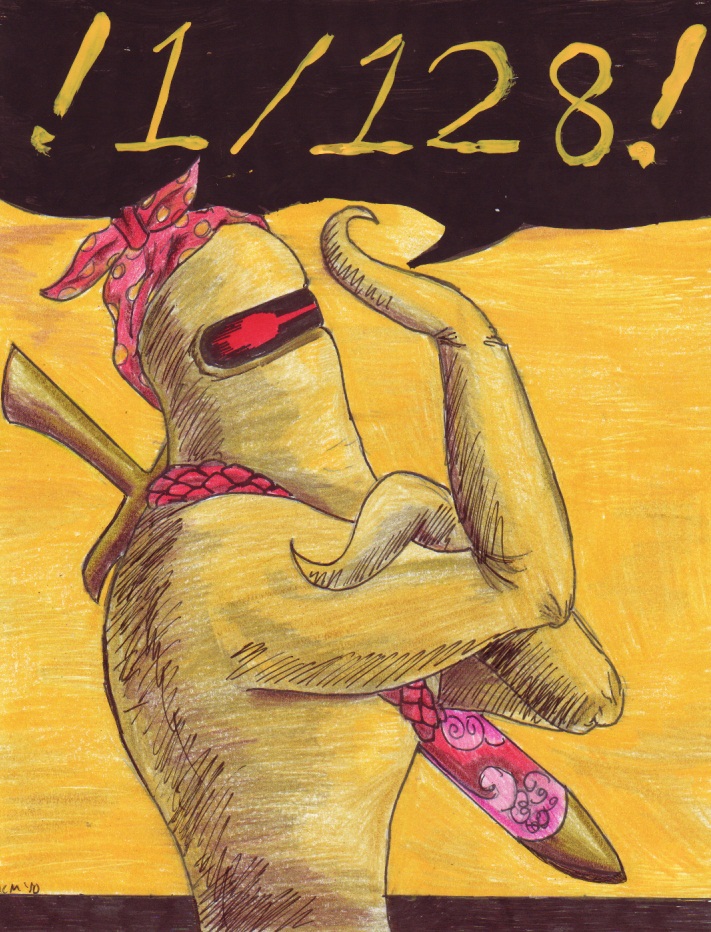 [ebff2011] Starmen of all ages and military ranks! Do YOU have what it takes to conquer this miserable mudhole in record time? Want to be SUPER like Christine? Crush those squealing humans beneath your cold, hard heel? Feel superior as we stew these meat bags like prunes? (Get your paraffin set aside because we're going to be canning these suckers to take on the road) So shoot for the stars! It shouldn't be hard, because that's where we're from! So kick up your efforts, ramp up your assaults. All Starmen will receive a raise, only one in every one hundred twenty eight will be deemed SUPER enough to take away a rare sacred Earth treasure! Because when we're through, that's all that's going to be left.