Quintessential Quandary
This image has been resized for your convenience.
Click on it to view the full size version.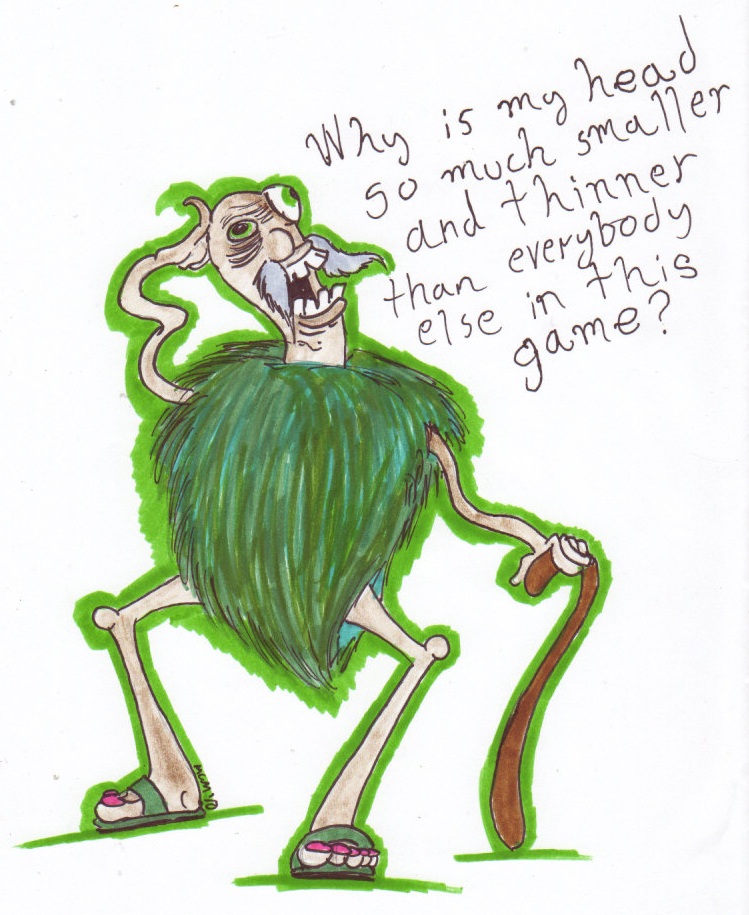 [ebff2011] Seriously almost everybody else has these walloping bulbous noggins. Only a few guys like Monotoli's security dudes come close to the StarMaster's head. Why is his so small? This has kept me awake at night since I first played the game. Is the true secret of nothingness that your skull collapses in upon itself to fill the void? Or is the StarMaster actually the only normal sized head, and everyone else was just stung by multiple bees? His head seems the most proportionate, after all! I think this is an important topic.