Scion of Filth
This image has been resized for your convenience.
Click on it to view the full size version.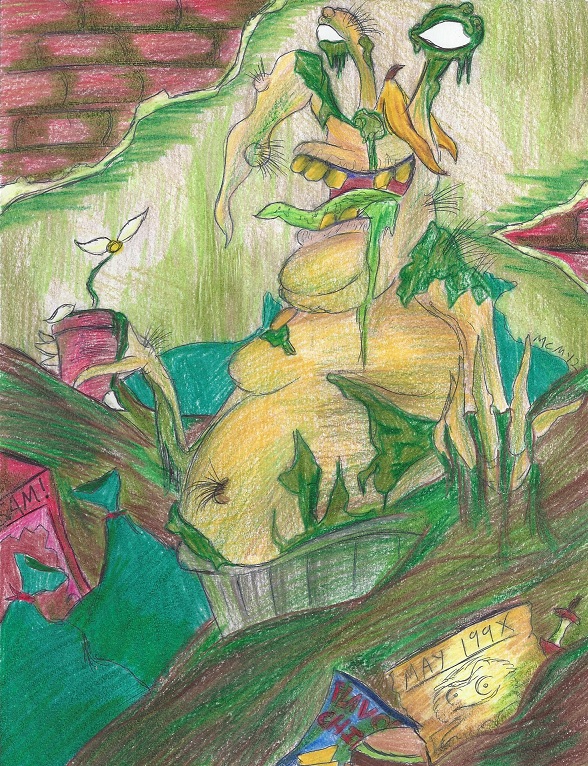 How carelessly refuse is discarded and forgotten in the dark crevasses of the urban wilderness. The tainted overspill of human laziness given shape, given life, given new purpose. Reveling in the filth of the world, gathering it up and making it its own. Serenading the Earth with garbage. And we revile it, a superficial damnation of a creature we see as garbage. Or perhaps it is reviled because it is a reflection of our own waste. But it has adapted, it is alive, and it will inherit the trash of humanity.